The picture-perfect home that looks like it popped right out of a magazine will always remain a pipe dream if you're not doing anything about it. However, if you know the right names and check out the best resources on interior design, that gorgeous home can easily become yours.

If you don't know where to start, worry not. We've got you covered. Take a look at this carefully curated list of interior design experts to get generous servings of design inspirations and valuable advice. This selection of 100 is a mix of professionals and enthusiasts specializing in interior design, architecture, real estate, and construction, among many others, and should give you plenty of ideas to finally have that beautiful home you've always wanted.

Your journey to getting your dream home starts now. Happy reading!


Cassity Kmetzsch, Remodelaholic
Diane Henkler, In My Own Style
Beth Hunter, Home Stories A to Z
Jaime Derringer, Design Milk
Tracie Stoll, Cleverly Inspired
Garrison Hullinger, Garrison Hullinger Interior Design
Michelle Lepak, Dandelion Patina
Jen Menteer, My Fabuless Life
Jessie Kok, Mix and Chic Interiors
Sarah Stewart, Life On Virginia Street
Roeshel Summerville, DIY Show Off
Taryn Whiteaker, Design, Dining and Diapers
Stacey Sheppard, The Design Sheppard
Pam Kueber, Retro Renovation
Anahi Carrillo, DKOR Interiors
Tobi Fairley, Tobi Fairley & Associates
Debbie Westbrooks, Refresh Restyle
Heather Luckhurst, Setting For Four
Lauren Shaver, Blesser House
Shannon Fox, Fox Hollow Cottage
Ashley Thurman, Cherished Bliss
Anna Moseley, Ask Anna
Julia Sweeten, Hooked On Houses
Yvonne Pratt, Stonegable
Orlando Soria, Hommemaker
Amanda Gates, Gates Interior Design
Laura Umansky, Laura U Interior Design
Kerrie Kelly, Kerrie Kelly Design Lab
Ashley Phipps, Simply Designing
Julie Thigpen, Belle Maison
Kristie Barnett, The Decorologist
Stefan Lucian, Homedit
Kate Riley, Centsational Girl
Lillian Kirillov, Trendir
Holly Becker, Decor8blog
Peggy Pardo, Decorating Files
Carla Aston, Aston Design Studio
Kirsten Grove, Simply Grove
Kelly Elko, Eclectically Vintage
Grace Bonney, Design Sponge
Justina Blakeney, The Jungalow
Vidya Nair, Whats Ur Home Story
Maryann Caballero, Domestically Speaking
Myquillyn Smith, The Nesting Place
Shannon Berrey, Shannon Berrey Design
Erin Hiemstra, Apartment 34
Carolyn Espley-Miller, Slim Paley
Sarah Macklem, The Yellow Cape Cod
Aileen Allen, At Home In Love
Leslie Stewart, House On The Way
Eleni, My Paradissi
Kristin Jackson, Hunted Interior
Paloma Contreras, La Dolce Vita
Coco, Cococozy
Igor Josifovic, Happy Interior Blog
Jennifer Hagler, A Merry Mishap
Lauren Liess, Pure Style Home
Beth Woodson and Kristy Woodson Harvey, Design Chic
Sarah Baynes, Sarah Baynes
Lauren and Suzanne McGrath, McGrath II
Nicole Gibbons, Nicole Gibbons Style
Emma Sims Hilditch, Emma Sims-Hilditch
Mary Graham and Nicole Sal, Salvesen Graham
Irene Lovett, Designstiles
Sarah, A Beach Cottage
Rhoda, Southern Hospitality
Shannon Acheson, Home Made Lovely
Brooke Larsen, Start at Home
Marina K, My Decorating Tips
Elizabeth and Ryan Rishel, Within the Grove
Cynthia, Home Beautifully
Liz Montello, Simple Decorating Tips
Suzy Cacic, Better Housekeeper
Danielle de Lange, The Style Files
Kristi Linauer, Addicted 2 Decorating
Naomi Stein, Design Manifest
Wendy Hyde, Wendy Hyde Lifestyle
Holly Mathis, Holly Mathis Interiors
Vicki and Jennifer, 2 Bees in a Pod
Deb Foglia, Seeking Lavender Lane
Jenna Kate, Jenna Kate at Home
Christina Katos, No. 29 Design
Belinda Graham, The Happy Home
Michele Ranard, Hello Lovely Studio
Megan Wild, Your Wild Home
Tim Layton, Remodeling Guy
Liz Haynsworth, It's Great to Be Home
Kristy and Corey Robb, Robb Restyle
Meredith Wouters, The Palette Muse
Meredith Greenberg, Arts & Classy
Krista Watterworth Alterman, Krista + Home
Sherry Fahrenwald, Life of the Party
Shauna Mailloux, Beautiful Matters
Shelly Dozier-McKee, ConfettiStyle
Jessica Klein, Oh, I Design
Vidya Sudarsan, Home Decor Designs
Sarah Robertson, Studio Dearborn
Kim and Scott Vargo, Yellow Brick Home
Emily Osmond, Get in My Home
Emily, Decorchick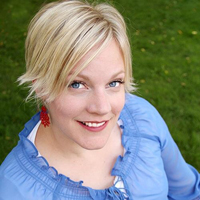 Follow her on Twitter @Remodelaholic

Cassity is an interior designer who runs her DIY design blog, Remodelaholic. She shares successful remodelling projects she and her husband have done. She is passionate about helping homeowners and posts tips and tutorials on her blog.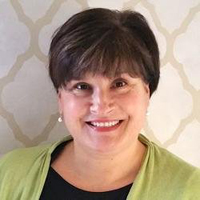 Follow her on Twitter @inmyownstyle

Diane is a passionate decorator with a background in display. She founded the blog In My Own Style as a platform for her creative concepts and ideas on home decorating. One of the first projects she took on was decorating her first home. She especially believes that you don't need to spend a fortune to achieve great style for your home.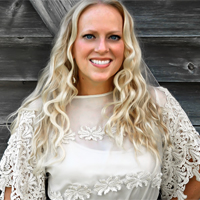 Follow her on Twitter @HomeStoriesA2Z

Beth is a self-made decorator and owner of Home Stories A to Z, a DIY interior decorating blog. The blog is a product of her passion for decorating and design. She writes about her personal and home improvement projects as well as tips and tutorials. She has also written for other notable design blogs.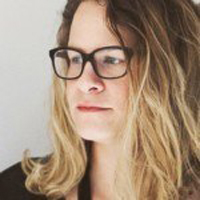 Follow her on Twitter @jaimederringer

Jaime is the Founder and Executive Director of Design Milk, a popular design blog on interior design ideas, architecture, modern furniture, home décor, art, style, and technology. She is a renowned expert on design trends, speaks on design, blogging and social media.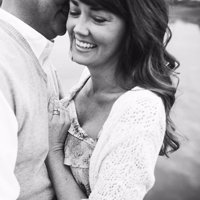 Follow her on Twitter @cleverlyinspire

Tracie is passionate about creating things. She shares inspiring and clever DIY projects, crafting tips, remodelling and decorating ideas for the home on her design blog, Cleverly Inspired. She has made many appearances on distinguished sites such as Country Living, CNN living, Good Housekeeping, and many more.



Follow him on Instagram @GHIDinc

Garrison Hullinger is Principal at Garrison Hullinger Interior Design. GHID's meteoric rise from its 2010 start in Garrison's attic to a bustling studio in downtown Portland is a direct result of the talent and flexibility of the team he has assembled and nurtured over the years. Garrison's commitment to client-centered design and deep understanding of color, form, and construction shape every project that GHID takes on – whether it's a private home, a multi-family development, or a high-end hotel.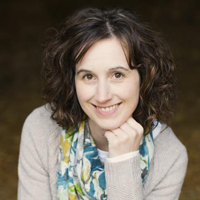 Follow her on Twitter @dandelionpatina

Michelle is the owner of Dandelion Patina, a design blog that features transformations for the timeless and trendy home. She is passionate about painting furniture, decorating, and DIY. She describes her decorating style as farmhouse, industrial, and cottage with a beachy rustic vibe.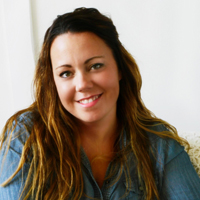 Follow her on Twitter @myfabulesslife

Jen runs My Fabuless Life, a decorating blog of DIY home projects and crafts. She has a knack for creating beautiful interiors on a budget and is particularly drawn to vintage, antique, collected, and eclectic aesthetics. One of the many helpful things she shares on her blog is her inventive DIY furniture transformations.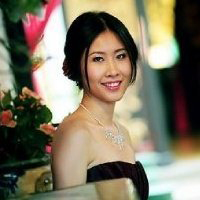 Follow her on Twitter @MixandChic

Jessie is an interior decorator with a keen sense of style and color. She believes that creating a beautiful home can be achieved through any budget with creativity and smart shopping. She always had a strong interest for home interiors and home decor at an early age. Her passion for the craft later grew and in 2011, she founded Mix and Chic Interiors, an online decorating service.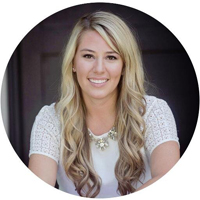 Follow her on Twitter @virginiastblog

Sarah runs Life On Virginia Street, a DIY projects and home décor blog. She is a passionate DIY home decorator based in Omaha, Nebraska. On her blog, she documents decorating, design, DIY missions, fabric.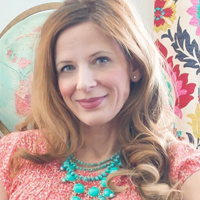 Follow her on Twitter @DIYShowOff

Roeshel is a DIY and home improvement enthusiast. She is the creator of DIY Show Off, a budget friendly DIY home improvement and decorating blog, where she shares her personal experiences, tips and tutorials on home decoration.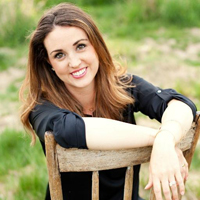 Follow her on Twitter @TarynAtDDD

Taryn is the owner and editor of Design, Dining and Diapers, a lifestyle blog on DIY home décor, design, and seasonal crafts. She shares budget-friendly tips on decorating by repurposing, transforming, and smart shopping. She is a regular contributor at The 36th Avenue and Mohawk Flooring's Creative home blog.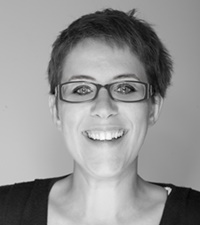 Follow her on Twitter @StaceyJSheppard

Stacey Sheppard is freelance writer and blogger and editor of The Design Sheppard, one of the UK's most popular interior design blogs. She is also content editor for Warehouse Home magazine and writes for a number of other design publications including Design Milk.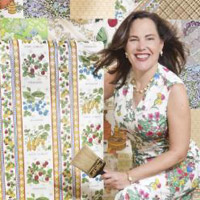 Follow her on Twitter @RetroRenovation

Pam is a self-taught DIY home decorator. She has a strong interest in mid-century and vintage style interiors. She launched the remodelling and decorating blog; Retro Renovation where she shares her tried and tested tips on remodelling interiors.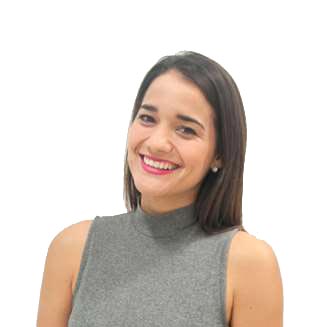 Follow her on Instagram @DKORInteriors

Anahi is the lead residential interior designer at DKOR Interiors. The strong creative confidence reflected in her designs is derived from her clients' trust and belief. Her design concepts are fuelled by her commitment to client satisfaction.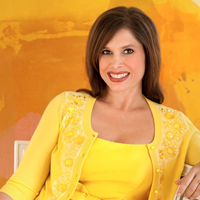 Follow her on Twitter @tobifairley

Tobi is the owner and CEO of Tobi Fairley & Associates, a full-service consulting and design company. Dubbed as the next Cher or Oprah by the Traditional Home Magazine, Tobi lives to design. She has been running her interior design business for 17+ years and has graced the covers of House Beautiful and Traditional Home Magazines.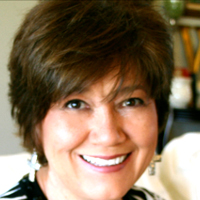 Follow her on Twitter @RefreshRestyle

Debbie is an avid DIY home stylist. She owns the blog Refresh Restyle, where she features her personal projects and DIY ideas and tips. Her blog is a go-to for homeowners looking for inspiration on their next home improvement undertaking.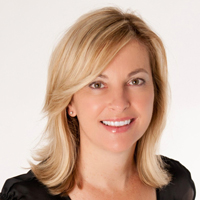 Follow her on Twitter @SettingforFour

Heather is an Interior Decorator, design trend scout, proud military wife and the owner and editor of Setting for Four a design and lifestyle blog. Heather shares her passion for affordable elegance, interior decor and design tips and family friendly DIY projects that won't break the bank or sacrifice style! Heather is also a regular contributor to Better Homes and Gardens and Houzz.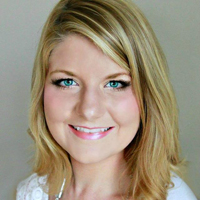 Follow her on Twitter @blesserhouse

Lauren is a DIY enthusiast and founder of Blesser House, a home design blog that features DIY, home improvement, furniture makeovers, and organizing projects and ideas.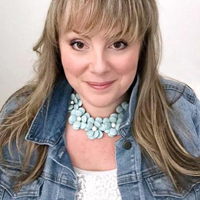 Follow her on Twitter @FoxHollowBlog

Shannon is a home decorator and blogger. She is the creator of Fox Hollow Cottage, a design blog featuring affordable home improvement ideas and inspiration.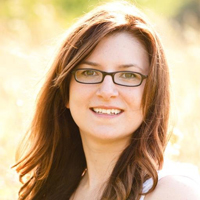 Follow her on Twitter @CherishedBliss

Ashley is a self-taught DIY home decorator. She owns Cherished Bliss, a home decorating blog that offers inspiration on DIY home decorating projects and crafts.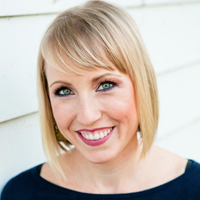 Follow her on Twitter @askannamoseley

Anna authors Ask Anna, a cleaning, organizing, and decorating blog. She launched the blog as an avenue to reach more people seeking helpful tips and ideas on cleaning, organizing, and decorating.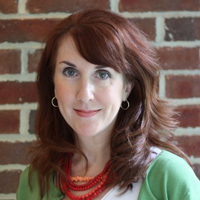 Follow her on Twitter @hookedonhouses

Julia is a blogger and the owner of Hooked on Houses, a house blog featuring home inspirations from celebrity houses to cottages and tiny houses. Her professional background as a writer and editor for several magazines and book publishers helped her blog gain a steady and growing community of readers.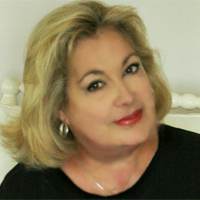 Follow her on Twitter @stonegable

Yvonne is the owner of Stonegable, a home and garden decorating blog. She features tips and ideas on dressing up the home and provides inspired DIY craft tutorials. She specializes in easy home decor tips for creating designer looks anyone can do themselves.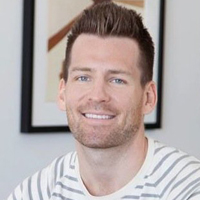 Follow him on Twitter @mrorlandosoria

Orlando juggles a variety of creative roles as an interior designer, writer, visual artist and creative director of Homepolish, an interior design consultancy firm based in New York. He is the founder of Hommemaker, a blog he initially started with the purpose of showing that men can be just as skilful in interior design and the arts.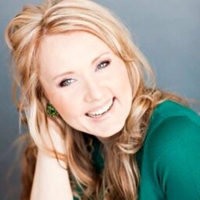 Follow her on Twitter @GatesInteriors

Amanda is the owner of Gates Interior Design, an interior design firm based in Franklin, Tennessee. She is an interior designer, Feng Shui practitioner, and master numerologist. She has over 15 years of design experience and has worked with a number of clients including music artists, writers, and painters.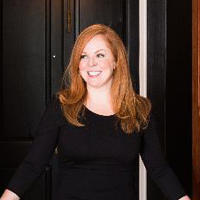 Follow her on Twitter @LauraUInc

Laura Umansky is a Houston-based interior designer best known for her luxurious, livable interiors. Her signature Classically Current© style has gained global recognition for bridging the gap between high design and practical living. She combines clean lines with an unexpected infusion of color to create a comfortable, yet bold aesthetic. In 2006, Laura launched Laura U Interior Design – which is headquartered in Houston, Texas, with an additional design studio in Aspen, Colorado.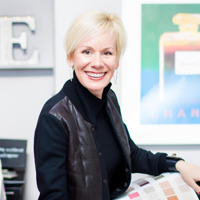 Follow her on Twitter @KerrieKelly

Kerrie is a celebrated interior designer, author and multi-media consultant based in Northern California. She is the founder of interior design firm, Kerrie Kelly Design Lab. She is the author of Home Décor: A Sunset Guide and My Interior Design Kit, with Pearson Professional and Career Education. A new book called, California Style: A Wine + Design Tour is currently in the works.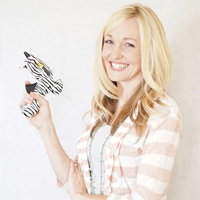 Follow her on Twitter @simplydesigning

Ashley is an interior designer and DIY/craft blogger based in Indianapolis. She owns Simply Designing, a design, DIY/craft blog where she features inspired project ideas and inspiration.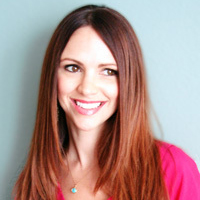 Follow her on Twitter @ModernChicHome

Julie is an interior designer who owns and authors the design blog, Belle Maison. She founded the blog as a creative outlet of her passion for design. The success of her blog has opened opportunities for collaborations with major brands.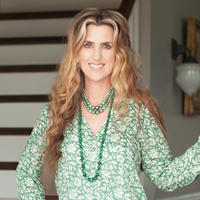 Follow her on Twitter @thedecorologist

Kristie is a distinguished professional in Residential Paint Color, Home Staging, & Decoration. She has leveraged her background in Psychology in the field of design and is now an expert interior decorator, Psychological Stager, and creator of interior and exterior color palettes. She has authored numerous design and color articles for her blog, The Decorologist and contributes to other publications such as Everyday Home Magazine and The Tennessean newspaper.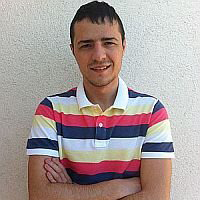 Follow him on Twitter @StefanLucianGhe

Stefan is the CEO and founder of Homedit, a design blog on interior design ideas, architecture, modern furniture, DIY projects and tips. His passion for interior design and decoration catapulted the blog into becoming the well-known site that it is today.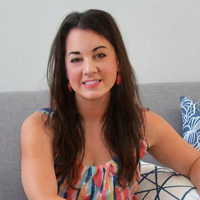 Follow her on Twitter @centsationalgrl

Kate describes herself as a bargain hunter, design lover, renovator, and a DIY enthusiast. She founded the design blog, Centsational Girl where she offers affordable style tips for the home and documents interior design inspiration, smart home improvement, and creative DIY projects.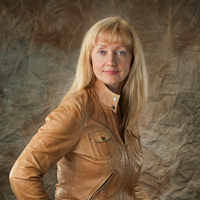 Lillian is an interior designer who runs Trendir, a design resource site that keeps track of the latest home décor trends and products. The online resource reflects her long-term experience and on-going market and news product research.



Follow her on Twitter @decor8

Holly is a best-selling author, journalist and interior stylist who founded Decor8, a small interior design studio based in Boston. In 2006, her decorating inspirations found a home in Decor8blog, a blog intended to reach other people who share the same passion for interiors.



Follow her on Twitter @DecoratingFiles

Peggy is an interior decorator, professional organizer, and author. She founded Decorating Files, a home design and style blog as a way of sharing her experiences to homeowners looking to create a home and lifestyle reflective of their own personality.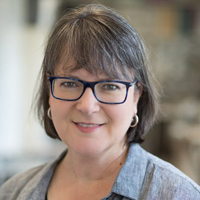 Follow her on Twitter @Carla_Aston

Carla is an experienced interior design expert. She has experience in corporate, hospitality, and high end residential projects. She currently leads her own design studio in Texas, focusing on residential interiors.



Follow her on Twitter @simplygrove

Kirsten is an interior stylist with a long-time passion for interior design. She started her interior design blog, Simply Grove, as an inspiration space for beautiful design and décor across the globe. She has extensive design and styling experience for a wide array of clients both for residential and commercial spaces.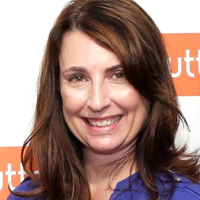 Follow her on Instagram @EclecticallyVintage

Kelly is the founder of Eclectically Vintage, an interior design blog with a fresh take on vintage style. She features creative home decorating projects and eclectic homes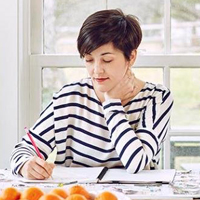 Follow her on Twitter @designsponge

Grace is the Founder of the design blog, Design Sponge. She was a former contributing editor and freelance writer for top design and lifestyle magazines. In 2009, she released the book, Design Sponge at Home.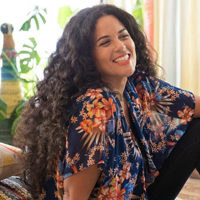 Follow her on Twitter @justinablakeney

Justina is a designer, blogger, and New York Times best-selling author based in L.A. She is known for her bohemian style that features plenty of color, pattern and plants. Her design blog, The Jungalow has gained a massive following over the years and is regarded as a go-to source for bohemian-themed inspiration.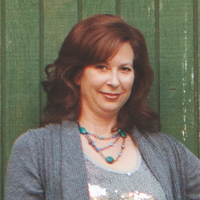 Maryann is the creative mind behind the design blog, Domestically Speaking. She is DIY, crafts, and home decor enthusiast among many other things.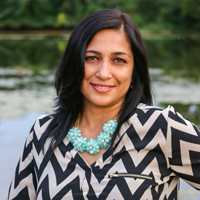 Follow her on Twitter @Vidya_WUHS

Vidya is an avid crafter and home décor blogger. She founded Whats Ur Home Story, a design and decorating blog where she shares tips, trick, and tutorials of her DIY home décor projects.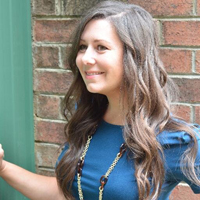 Follow her on Twitter @thenester

Myquillyn is the creator of The Nesting Place, a design blog on how to think about your home and the author of a decorating book of the same name. She offers design inspiration that gives readers a fresh perspective on their homes.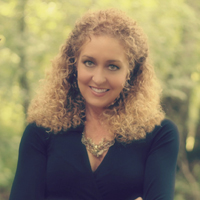 Shannon is an artist and interior designer based in North Carolina. She runs the interior design service Shannon Berrey Design, known for their approachable, comfortable design. She also maintains the design blog, Shannon Berrey.



Follow her on Twitter @apartment_34

An avid fan of décor, fashion, and style, Erin is the founder of lifestyle blog, Apartment 34. She initially created the blog to document the home renovation project of her Seattle condo. Today, she continues to chronicle sophisticated aesthetic and shares interior design inspiration among others.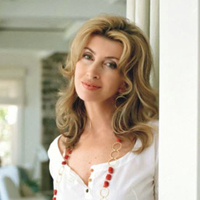 Follow her on Twitter @slimpaley

Carolyn is an interior designer with an extraordinary eye for style. She is the creative genius behind design and lifestyle blog, Slim Paley. Her blog was recognized as one of House Beautiful's favourite design blogs.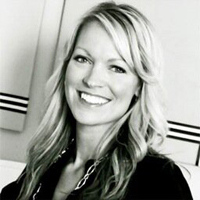 Follow her on Twitter @theyellowcapeco

Sarah is Michigan-based professional home stylist and owner of online design service, The Yellow Cape Cod. Her work has been featured in many notable media outlets including Better Homes and Gardens and HGTV.com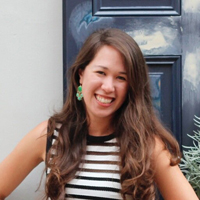 Follow her on Twitter @athomeinlove

Aileen is the founder of interior and lifestyle blog, At Home In Love. She features home décor, DIY projects and design. She is particularly fond of handmade elements, clean, dainty color palettes, and quirky details.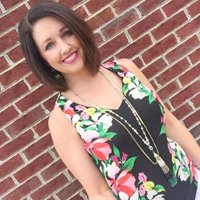 Follow her on Twitter @houseontheway

Leslie is an interior decorator, blogger, and DIY/craft enthusiast, and founder of home décor and design blog, House On The Way. She is a television spokesperson, appearing on WTVQ36 demonstrating quick and easy DIYs for the home. Her design style is a mix of traditional and contemporary.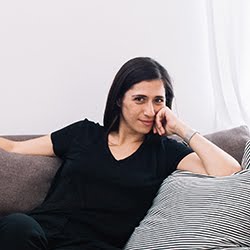 Follow her on Twitter: @myparadissi

Eleni is an architect and interior designer whose love for her hometown, Crete, in Greece, inspired the creation of My Paradissi. The blog serves as a repository of her design aspirations to keep her motivated and engaged with her work. She has also coauthored an interior design book with notable European bloggers.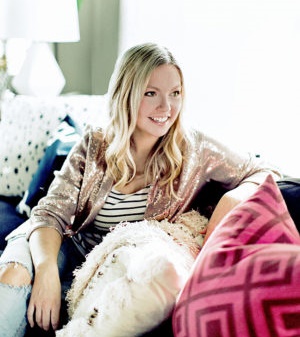 Follow her on Twitter: @Hunted_Interior

Kristin is the editor in chief of Hunted Interior, a design blog for DIY projects and ideas for your home. She shares her expertise as an international hotel designer in budget management and in inspiring readers to find their own unique style.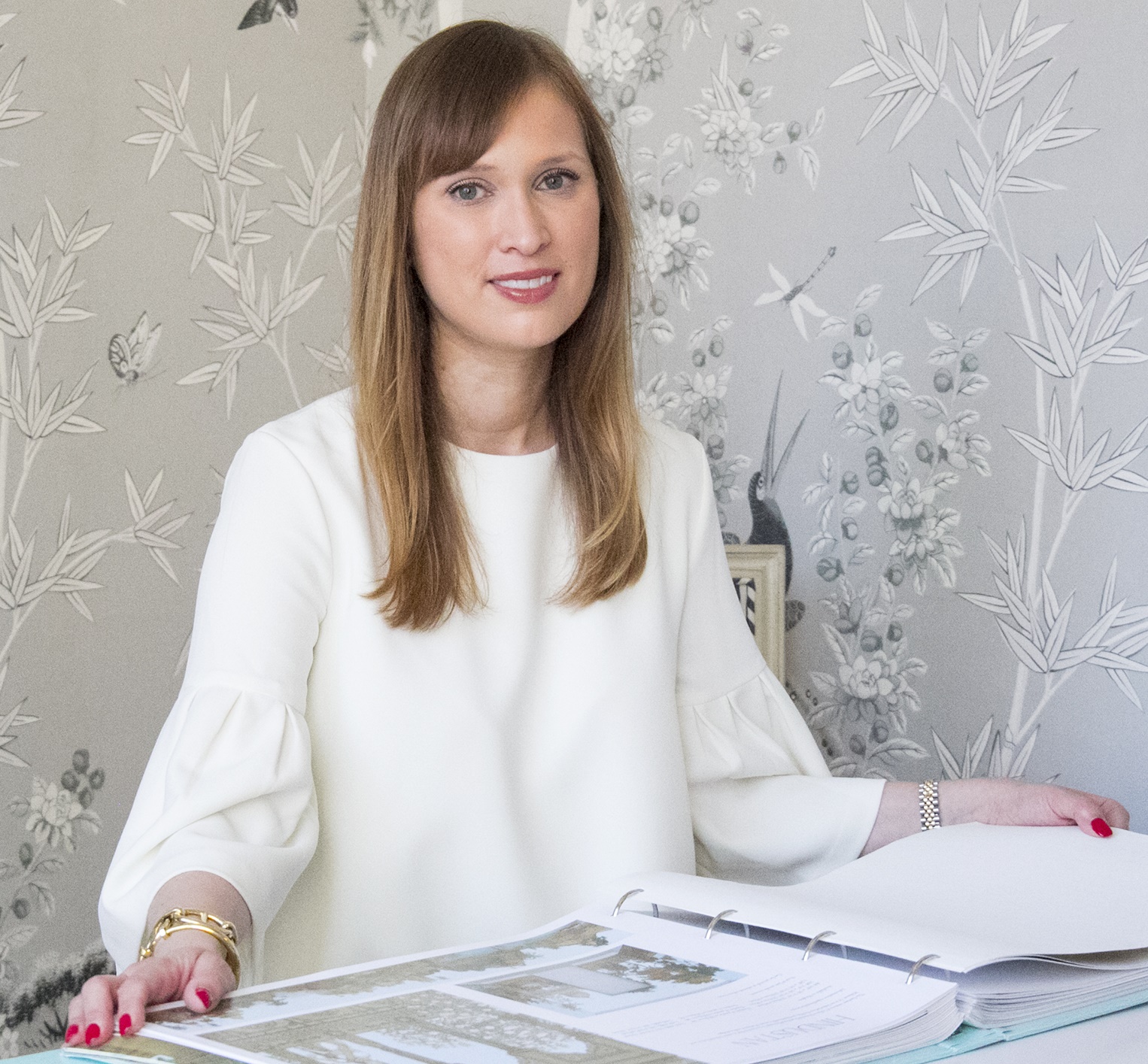 Follow her on Twitter: @ladolcevitablog

Paloma is an interior decorator and the tour de force behind the award-winning blog La Dolce Vita. Her work on updating traditional styles earned her a reputation for creating luxurious spaces in Houston and beyond. She has been featured in several notable publications and websites, like The New York Times, Elle Decor, and The Wall Street Journal. She was also included in Forbes's top social media influencers list in the home category.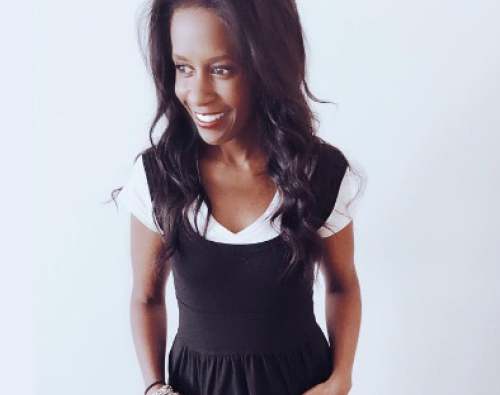 Follow her on Twitter: @cococozy

Coco is an executive by day and a home furnishings designer by night. In between, she manages Cococozy, an interior design blog where readers can find style inspiration and a bit of humor. The blog allowed Coco to launch her own textiles collection, which includes pillows, bedding, and drapery, among other things. Tommy Hilfiger has even featured some of her home accessories in several flagship stores across the US.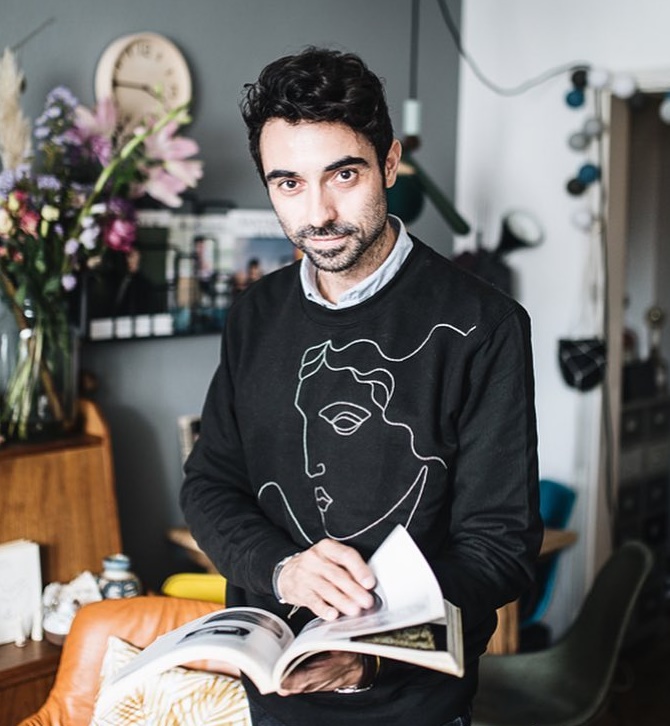 Follow him on Twitter: @igorjosif

Igor is an interior designer and an avid traveller who started the Happy Interior Blog in 2011. The mission was simple—to bring joy to people's homes and lives through beautiful design. His various travels abroad inspired his unique design philosophy of incorporating lush greenery in urban landscapes.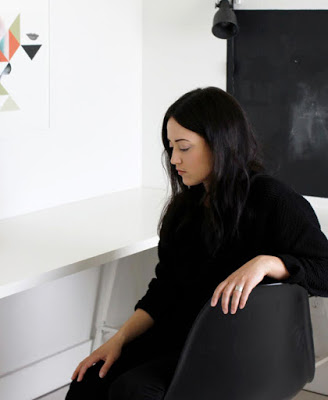 Follow her on Twitter: @AMERRYMISHAP

Jennifer is a freelance interior and fashion stylist. Her desire to create an online space for design inspiration led to the evolution of A Merry Mishap from a personal blog to a full-time interiors and lifestyle website. She shares about minimalist Scandinavian aesthetics as well as DIY and renovation projects.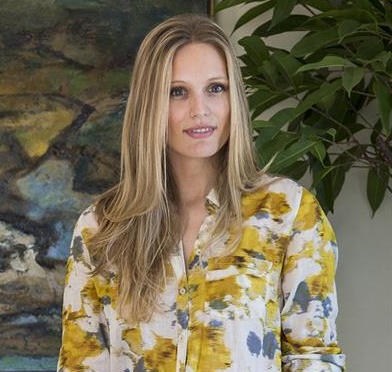 Follow her on Twitter: @LaurenLiess

Lauren is a true entrepreneur, managing an interior design and textiles firm and her personal blog, Pure Style Home. She likes it simple, relaxed, and natural. She has also published a guide to interior decorating and, alongside her husband, stars in the television show, Best House on the Block, where she renovates homes in the DC area.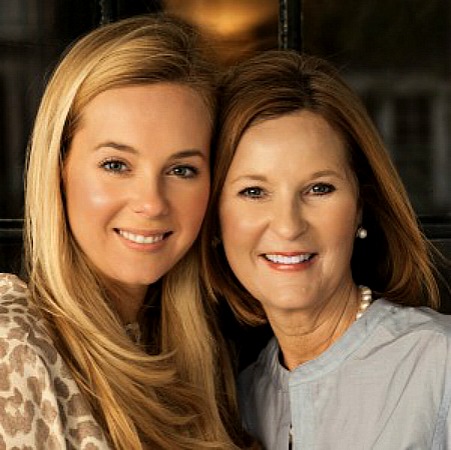 Follow them on Twitter: @mydesignchic

Beth and Kristy are the mother-daughter duo running the acclaimed Design Chic blog. They are known for their preference for understated pieces like candles, flowers, and fine china, which they believe add character and authenticity to a space. They are also members of the distinguished Design Blogger Hall of Fame by Traditional Home.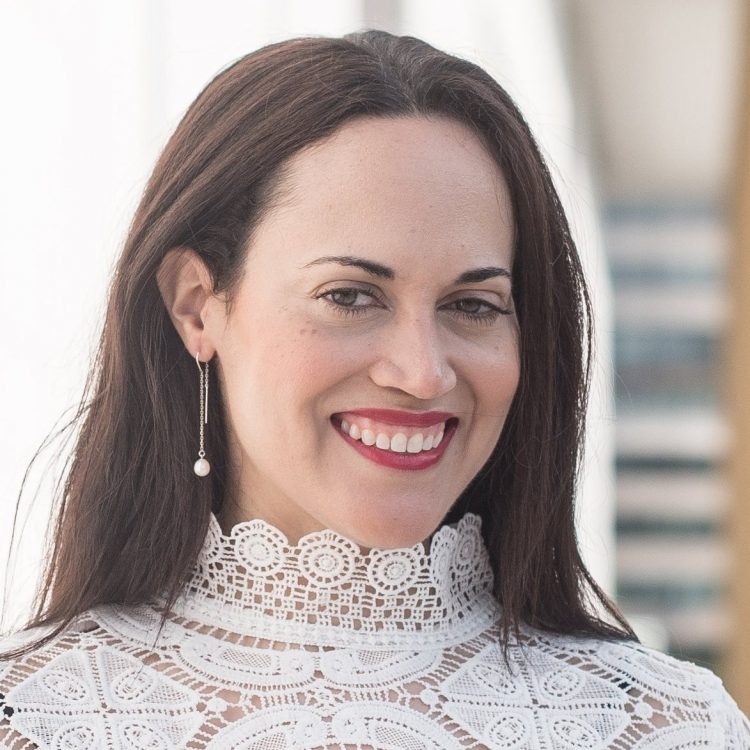 Follow her on Twitter: @sarahbaynesid

Sarah is an interior designer with a mission to empower her readers, especially women, to design their own dream homes. In her self-titled blog, Sarah Baynes, she shares helpful tips and address common issues she has learned from her decade-long career. She has also collaborated with several brands, like Calvin Klein Home, Procter & Gamble, and Sprint.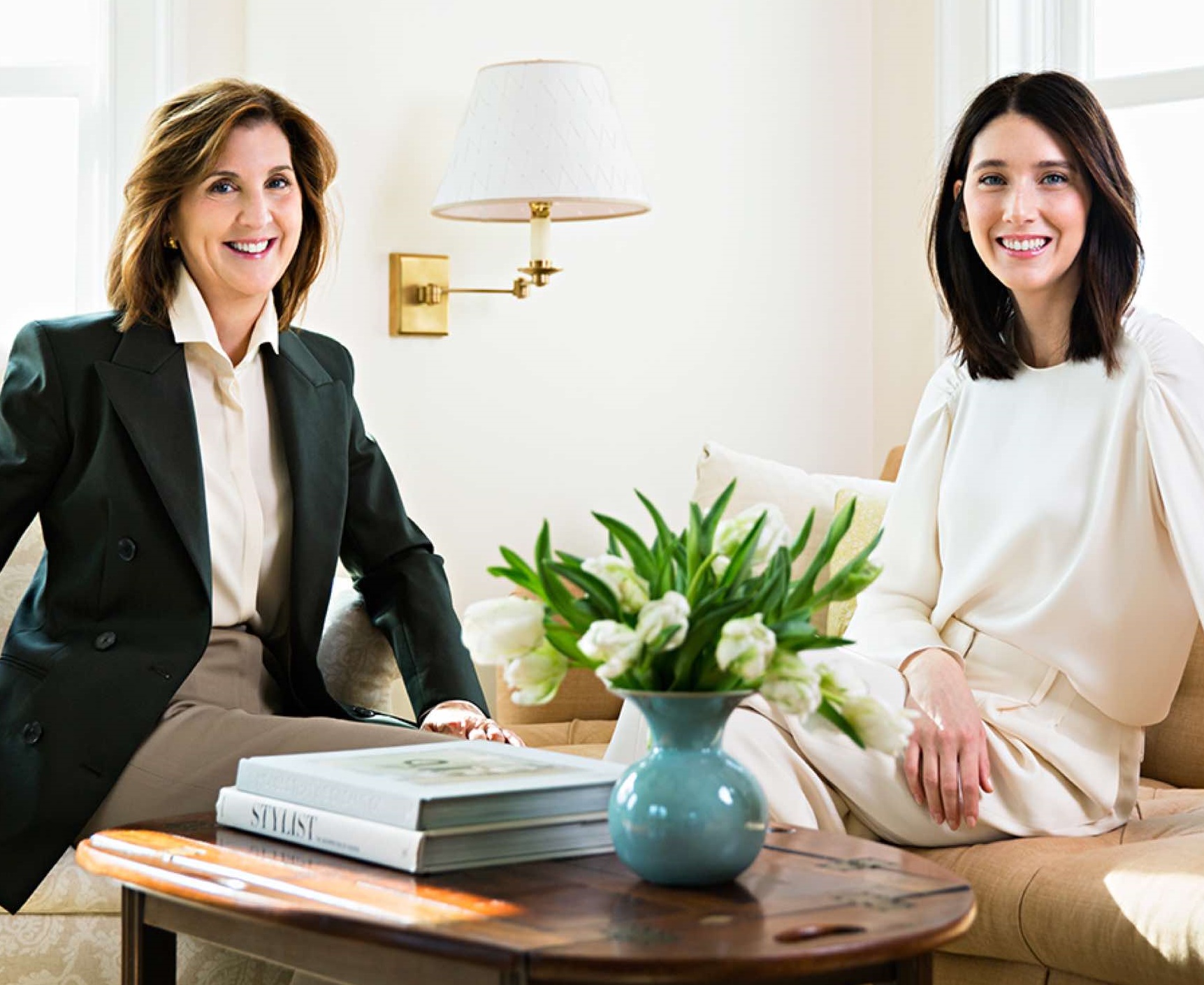 Follow them on Instagram: @mcgrath2

Lauren and Suzanne are the mother and daughter pair behind the design firm and blog McGrath II. Their work is largely influenced by their complementing backgrounds—Lauren in fashion and textiles and Suzzane in decorative art and interior design. They have been featured in The New York Times, Architectural Digest, and a handful of other publications.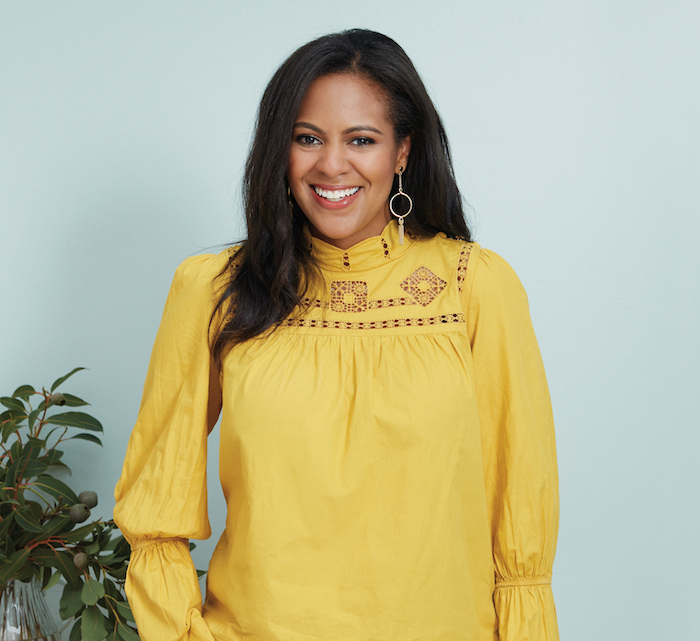 Follow her on Twitter: @nicolegibbons

Nicole is a brand of her own. She is an interior designer, blogger at Nicole Gibbons Style, and a television personality. She views living spaces like pieces of a wardrobe—a meaningful expression of one's personal style. She is a highly sought-after expert in her field and has made appearances in HGTV, TLC, and the Oprah Winfrey Network, to name a few.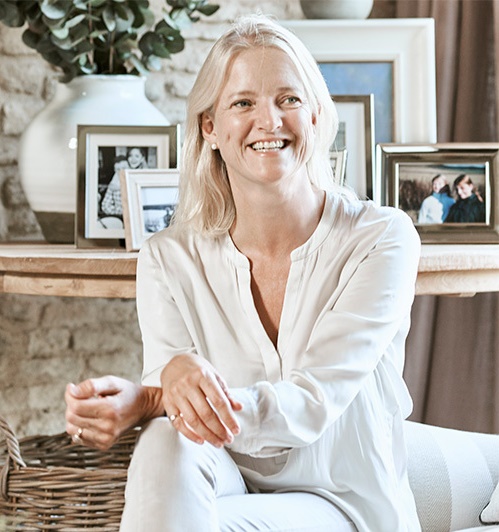 Follow her on Twitter: @simshilditch

Emma is the founder, creative director, and the namesake of the design firm Emma Sims-Hilditch. From a one-woman business, the firm has now ballooned to a team of more than 20 people. Her aesthetic is deeply English in identity, but she keeps it fresh and relevant to the times.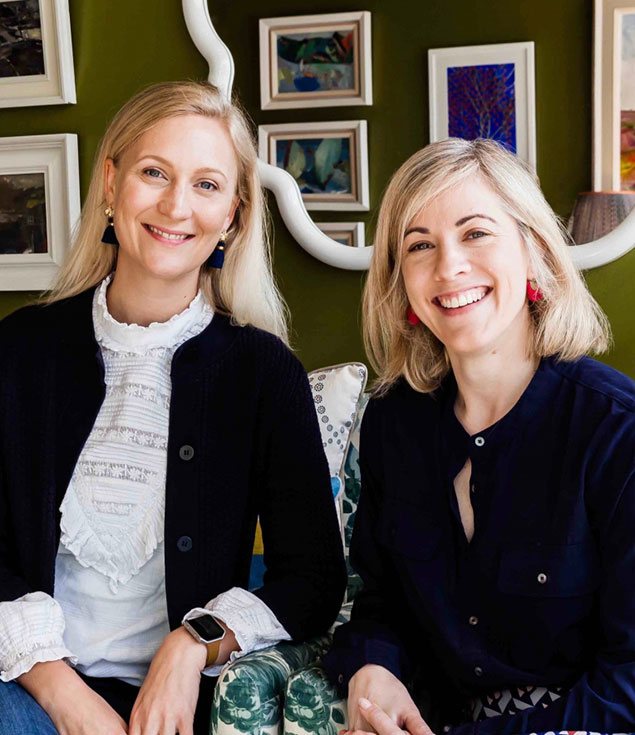 Follow them on Twitter: @SALVESENGRAHAM

Mary and Nicole are the founders of the UK-based interior design and decoration practice Salvesen Graham. For almost three decades now, the duo's work philosophy focuses on sticking to the client brief so that no two houses are remotely the same. They specialize in layering textures and mixing antiques with contemporary pieces.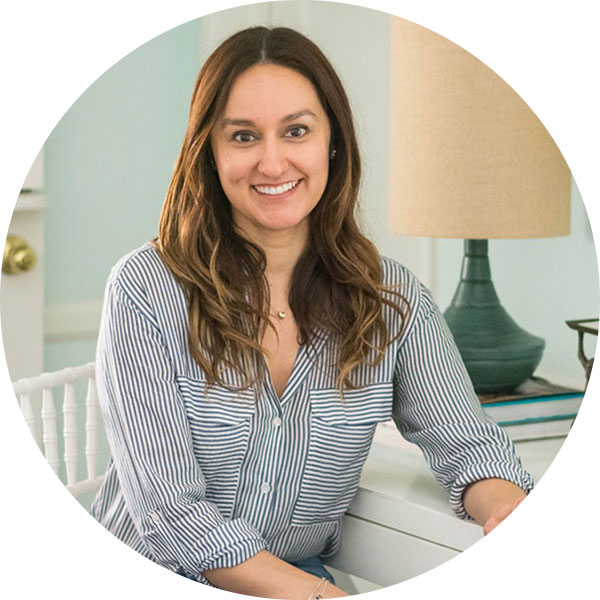 Follow her on Instagram: @designstiles

Irene is the principal of the brand designstiles. What started out as a personal blog slowly grew into a business where she thrives on showcasing stylishly appealing rooms. She believes that people should have fun in designing spaces and not care so much about rules. Making the process less intimidating is a recurring theme in her blog.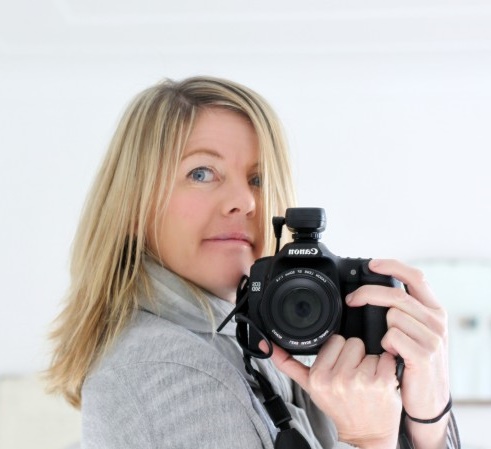 Follow her on Twitter: @abeachcottage

Sarah is a stylist, photographer, and editor at A Beach Cottage. Her moving from London to Sydney sparked her interest to start a blog and document her journey. She shares how she renovated an old cottage and how she is adapting to a more laid-back lifestyle by the sea.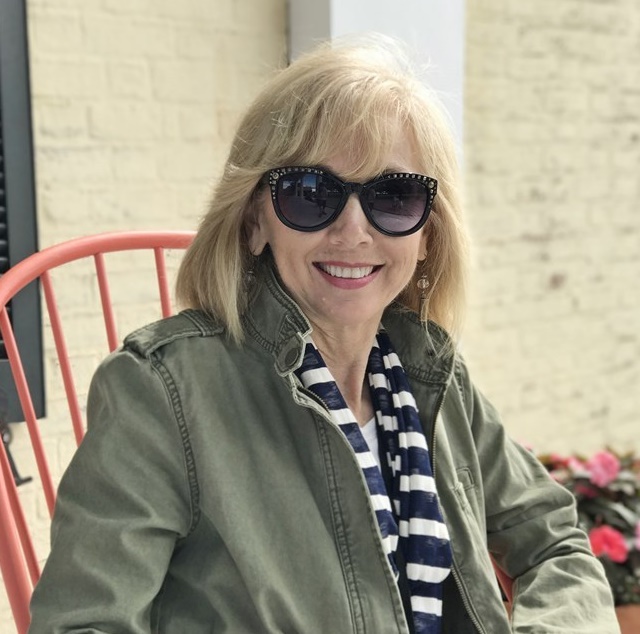 Follow her on Twitter: @SouthernRhoda

Rhoda is an avid fan of home decorating. When blogging became popular, she went from hanging out in online decorating forums to starting the Southern Hospitality blog. She writes about DIY projects and low-cost ways to style your home. She also has a knack for finding valuable antiques and unique pieces from markets and yard sales, an activity she finds deeply satisfying.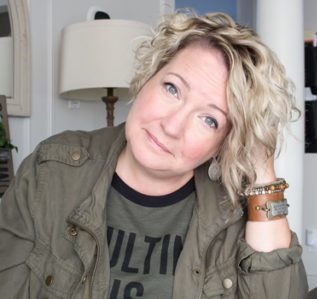 Follow her on Twitter: @homemadelovely

Shannon is an interior designer and a proud homemaker. Growing up, she knew what she wanted to do, but circumstances led her to abandon her dreams temporarily. She stumbled back on track when she and her husband bought and renovated a bungalow near the city. When it was finished, magazines and TV networks began to take notice. Their arduous journey and now-flourishing interiors business is documented in detail in the blog Home Made Lovely.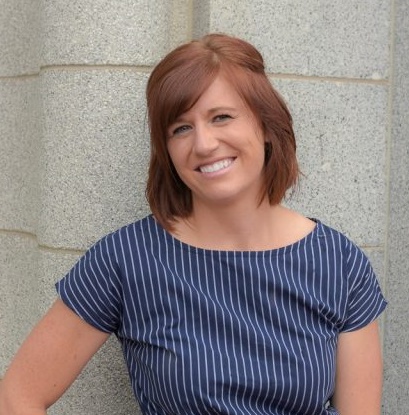 Follow her on Twitter: @start_at_home

Brooke is a stay-at-home mom who runs Start at Home, a lifestyle blog on home decor, furniture, and interior design ideas. A self-proclaimed DIY connoisseur, she writes about easy home fixes and quick design projects to beautify a space. Her hobby of furnishing her own home has since snowballed into a small business, which she manages in the comforts of her garage.



Follow her on Twitter: @Mdecoratingtips

Marina is an interior designer with a deep affinity for the beach and the sea, as her name aptly suggests. She is the founder of My Decorating Tips, where she shares valuable tips and resources to make any home decor project fun and easy.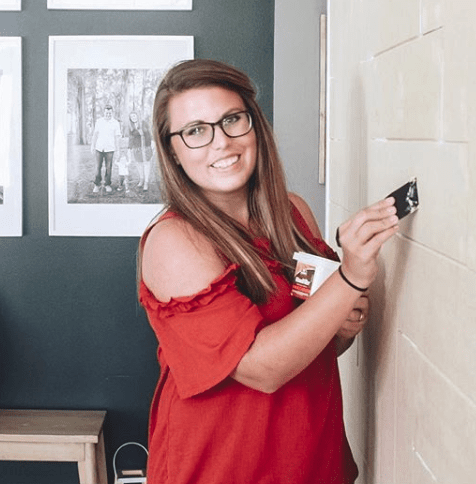 Follow them on Instagram @withinthegrove

Elizabeth and Ryan are real-life partners who run the DIY home renovation blog Within the Grove. Their guided tutorials come from their own experience in decorating and landscaping their own property. They're bold in sharing their process to their readers and are not afraid of the mess they make along the way.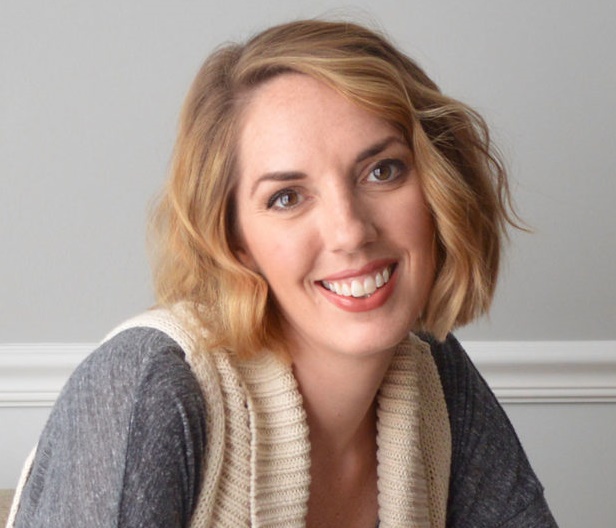 Follow her on Twitter: @homebeautifully

Cynthia is a passionate homemaker and the owner of Home Beautifully, a design blog for beginners and DIY enthusiasts. She writes a lot about home decor ideas, organization tips, and simple arts and crafts projects. Count on her if you're on a tight budget. She assures you that you'll never find a $250 throw pillow on her blog.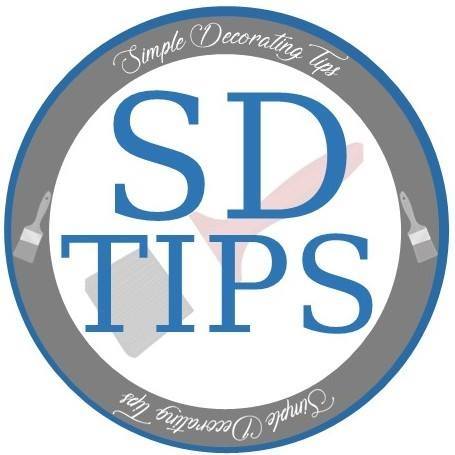 Follow her on Instagram: @simpledecoratingtips

Liz is the woman behind the DIY and decorating blog Simple Decorating Tips. She is an interior designer who has a passion for turning homes into well-functioning and beautiful spaces. Her blog also has a dedicated space just for landscapes and gardens.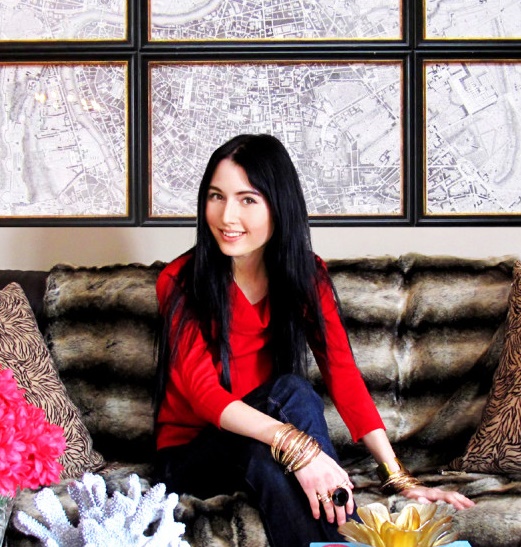 Follow her on Twitter: @suzycacic

Suzy is a bustling entrepreneur and the founder of her own internet marketing agency. She writes for several award-winning lifestyle websites, one of which is Better Housekeeper. She shares various design ideas and organizing tips, from buying garden furniture to renovating your bathroom.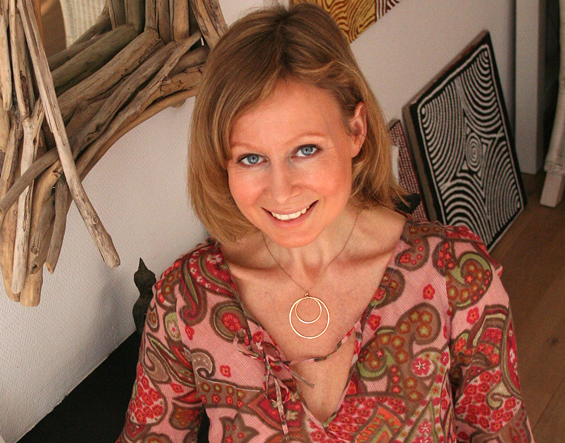 Follow her on Twitter: @thestylefiles

Danielle is a curator of sorts from Amsterdam. She started The Style Files out of her passion for collecting clippings she took from her favorite magazines and travels. Her blog is a gold mine for art, fashion, and interior design inspiration from every corner of the globe.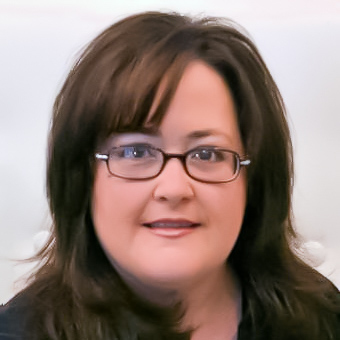 Follow her on Twitter @Addicted2Decor

Kristi is an interior designer who has travelled all over the world, even living in Turkey for more than a year. She started Addicted 2 Decorating as an outlet for her projects and to share her own DIY journey in remodelling and decorating her 1948 house. She writes with the aspiration to help her readers get their dream home.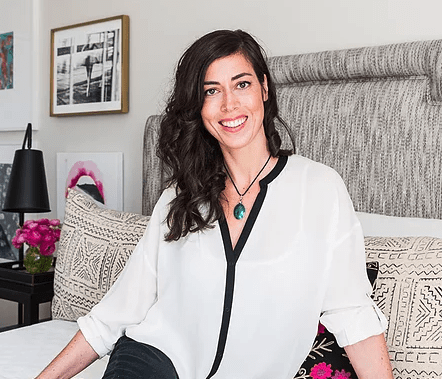 Follow her on Twitter: @designmanifest

Naomi owns and manages the full-service boutique design firm Design Manifest. She is known for her "modern bohemian glamour," in which she masterfully mixes different styles, uses bold colors, and contrasts patterns. She is committed to achieving a creative balance where both the needs and the aesthetic of her clients are met.



Follow her on Twitter: @wendyhydestyle

Wendy is a Utah-based interior designer and blogger at Wendy Hyde Lifestyle, where she shares her love for home decor and DIY projects. Her work has been featured in several national magazines and local television programs. She has also released her first book, Decorating for Real Life.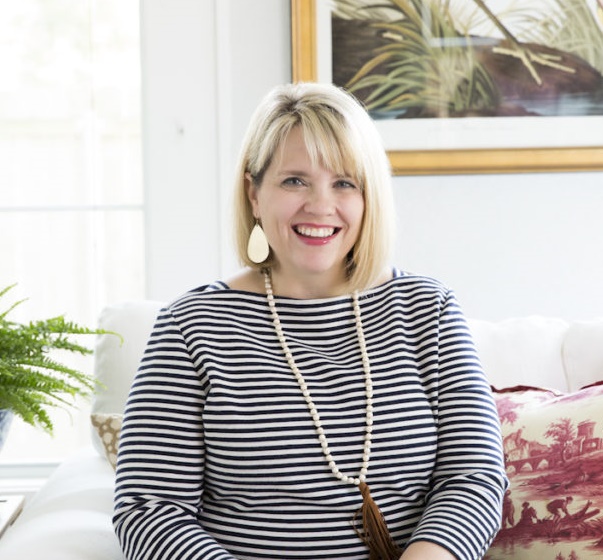 Follow her on Instagram: @hollymathisinteriors

Holly is an interior designer with an academic background in history. As she came from a long line of "house people," it was only natural for her to start her own decorating business. Her projects can be found in her website, Holly Mathis Interiors. She is known for her casual cottage style and love of fabrics, which have been extensively featured in publications like Country Living and Good Housekeeping.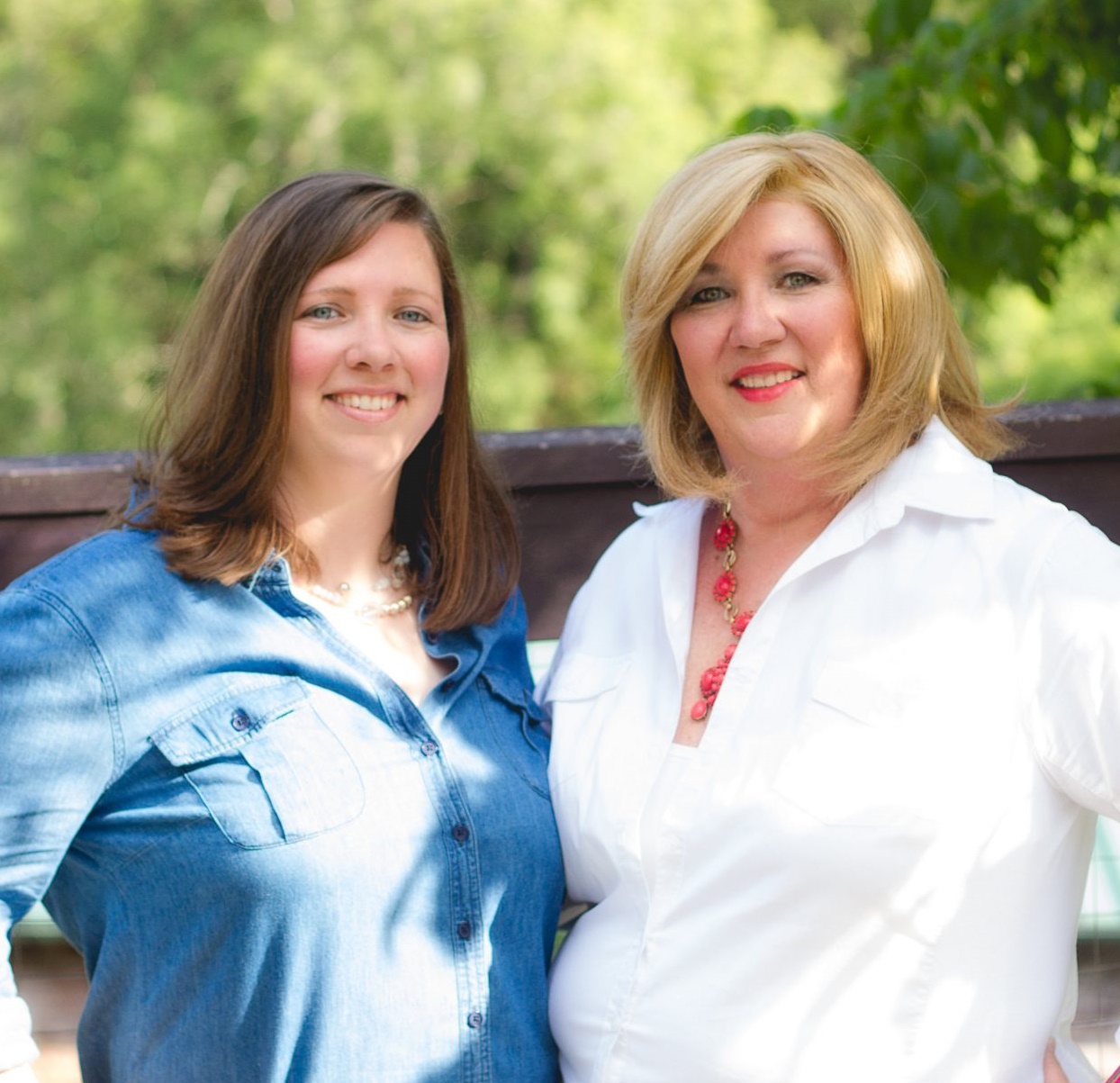 Follow them on Twitter: @2beesinapod

Vicki and Jennifer are a mother-and-daughter duo running 2 Bees in a Pod, a blog about their passion for beautifying homes and their work as interior designers. They love to thrift, paint furniture, repurpose, and anything in between. They describe their style as vintage and classic.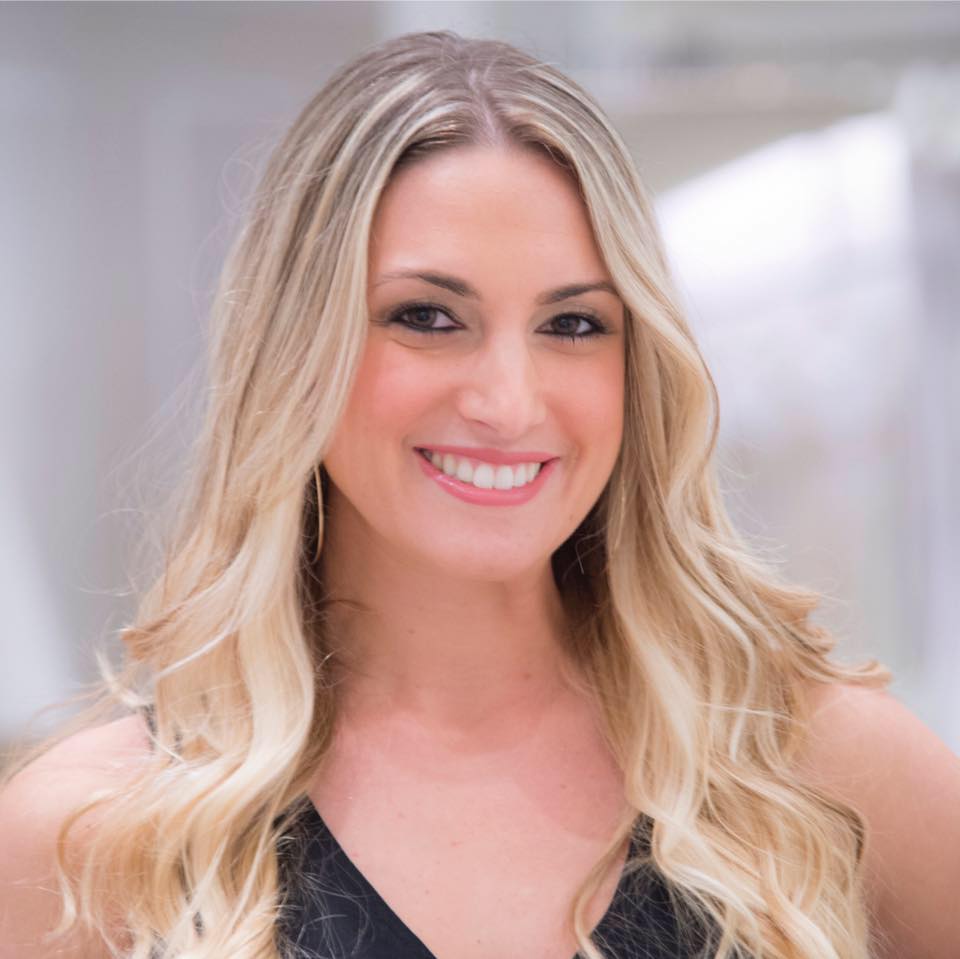 Follow her on Twitter: @skinglavenderln

Deb is a young mom who runs the Seeking Lavender Lane blog with her husband. She started the blog to document the drastic improvements they have done to their home when they first purchased it. Apart from their new house journey, she also shares unique design and DIY ideas, seasonal decorating, and practical dos and don'ts for the home.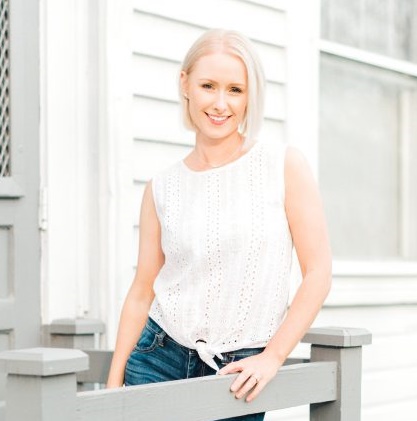 Follow her on Twitter: @jennakateathome

Jenna is a stay-at-home mom and a DIY enthusiast. She dedicates her lifestyle blog, Jenna Kate at Home, to her family's adventures in remodelling and redecorating their home in Boston, Massachusetts. From time to time, she also shares some of her favorite recipes.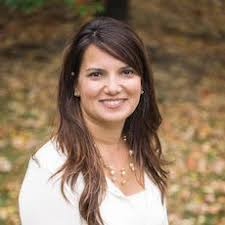 Follow her on Twitter: @No29design

Christina is a home designer blogger with a background in graphics. Her love for everything interiors-related led to No. 29 Design, a blog for her projects and design ideas. She has been featured in several websites and publications, like Buzzfeed, The Huffington Post, and Good Housekeeping, to name a few.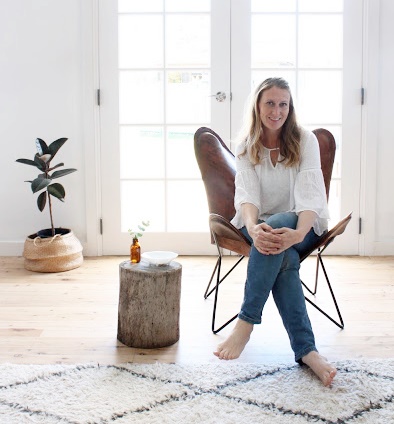 Follow her on Instagram: @belindagraham

Belinda is a prolific journalist and magazine editor but now writes full-time at The Happy Home. She founded the blog with the mission to help people create a happy home for their respective families. She shares everything about her projects, from the planning process down to the finished output.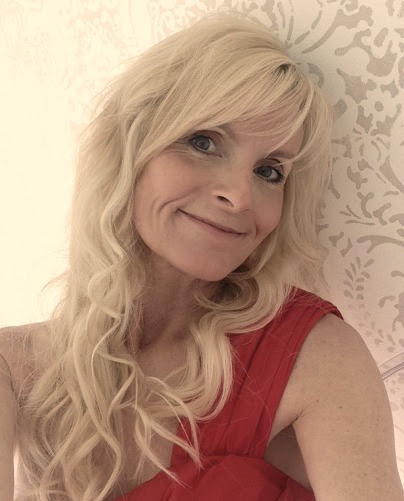 Follow her on Instagram: @hellolovelystudio

Michele is a fan of all things related to the home. Her deep admiration for interior design sparked the creation of Hello Lovely Studio, a repository of renovation projects and aesthetic inspiration. She uses the platform as an avenue to educate people about design and to introduce designers to a larger audience.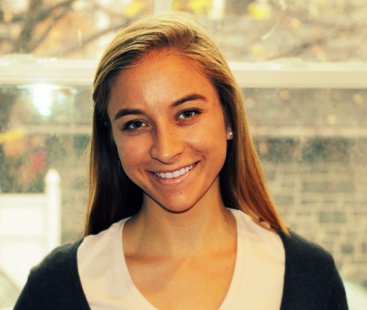 Megan is the editor of Your Wild Home, a home-improvement blog for millennials. She likes to write about the environmental side of interior design, a topic too often neglected in other blogs in favor of style or aesthetic. She finds this interesting after having spent time educating herself about the deteriorating state of the world.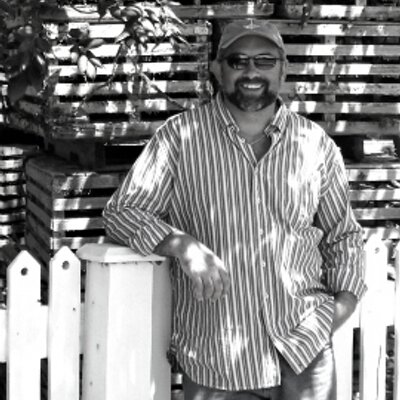 Follow him on Twitter: @remodelingguy

Tim is the guy in the Remodeling Guy blog, a purely informative website about home improvement and restoration. Having spent most of his life in construction sites, he only writes about things that are practical and actually work. For him, great design can be summed up by two things: usefulness and wow factor.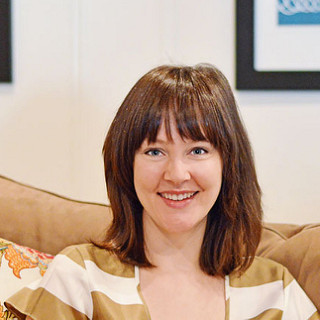 Follow her on Instagram: @haynsworthcustomhomes

Liz is a mom, lawyer, and a hustling real estate agent. She started the blog It's Great to Be Home around the same time she was renovating their first single family home. Currently, she and her husband have ten flipped homes and two rentals under their belt.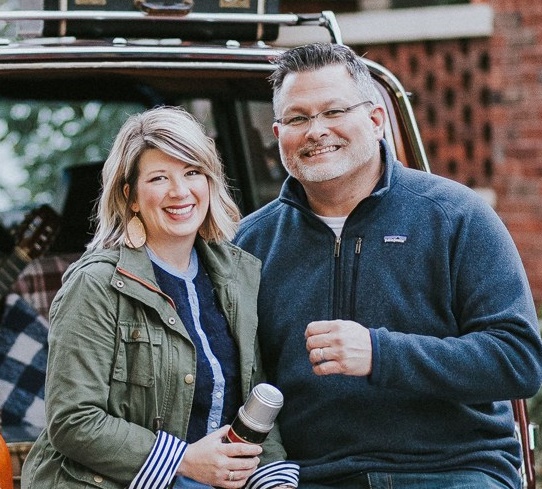 Follow them on Twitter: @robbrestyle

Kristy and Corey are the husband-and-wife team behind Robb Restyle, a DIY blog on home styling and restoration. Their 1914 Indiana home is at the heart of most of their projects. They love anything that's retro or vintage, and they write practical tips on how you can salvage old but timeless pieces.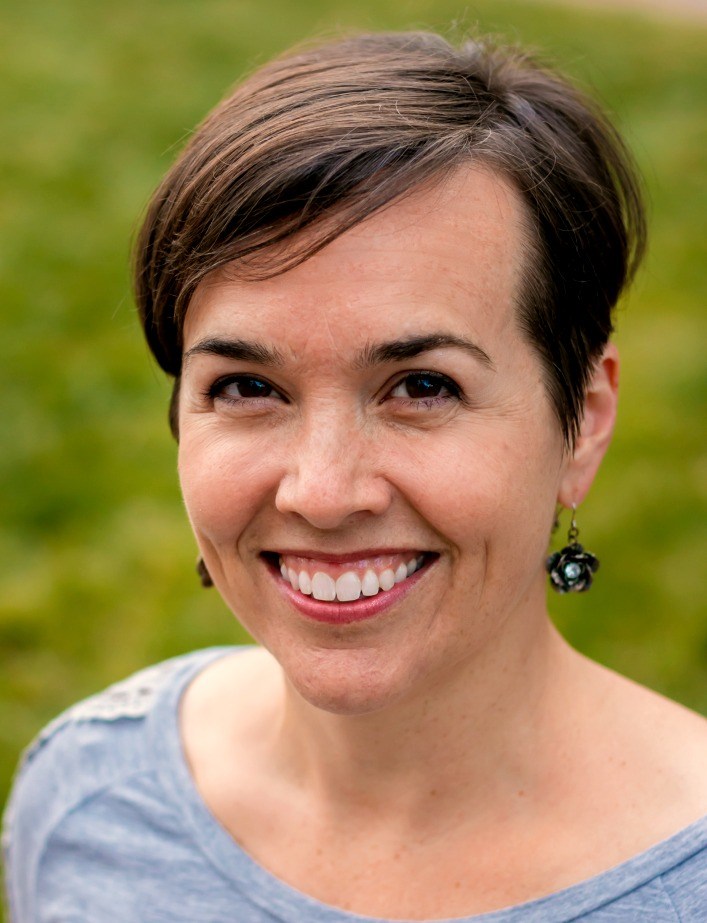 Follow her on Instagram: @thepalettemuse

Meredith is a Texas-born interior designer. She says that she stumbled into creating her blog, The Palette Muse, almost by accident. She felt at home blogging and has never turned back since. She writes about living a creative lifestyle with her articles on DIY decor, remodelling houses, and a bit of photography.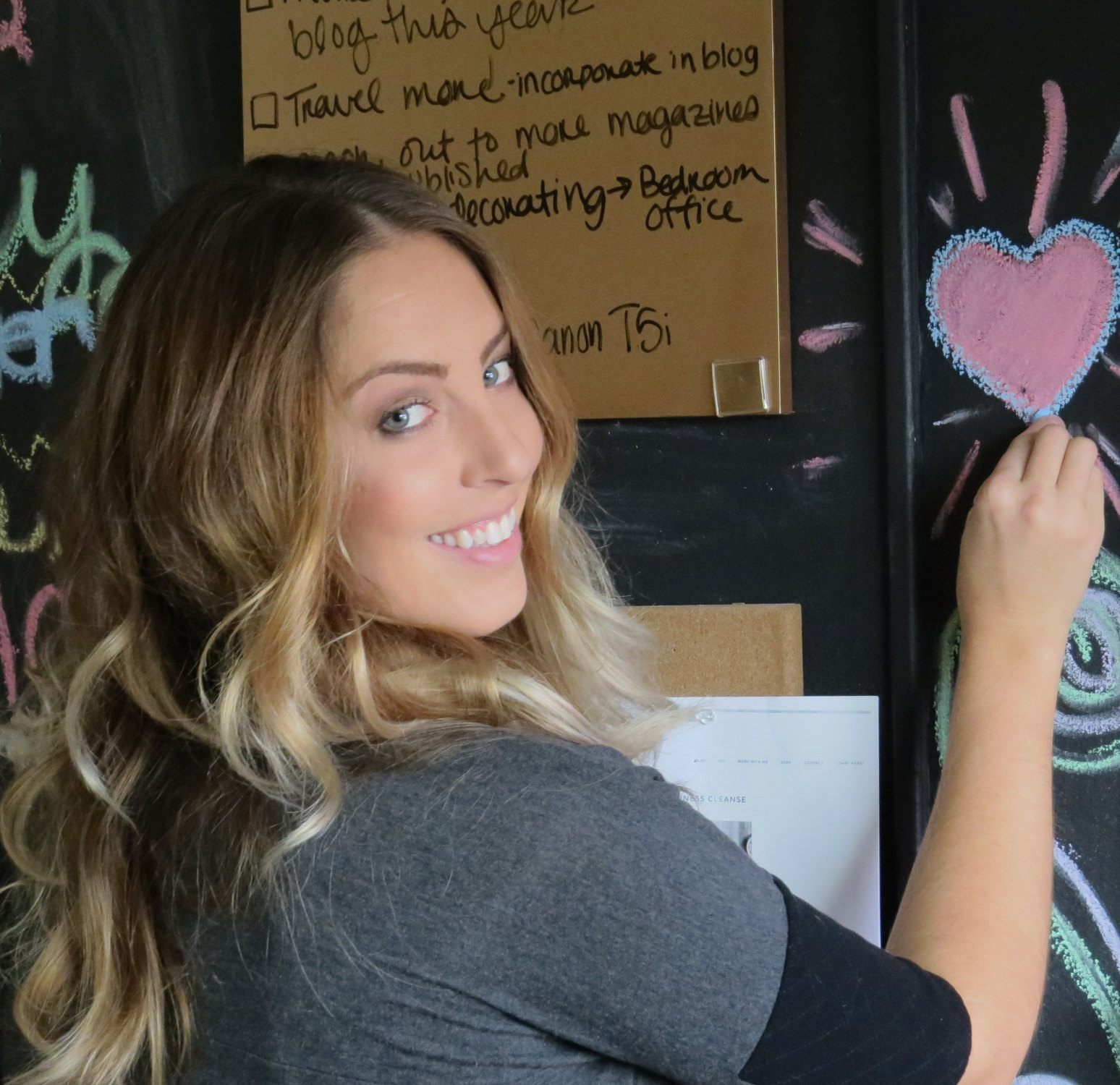 Follow her on Twitter: @artsandclassy

Meredith is the one-woman force behind Arts & Classy. She started the blog for two reasons: the first is to have an outlet for her creativity, and the second is to address a problem. She noticed that most interiors blogs rarely cater to her needs as a renter, so she decided to put up one herself. Her approach to design can be summed up as luxury for less.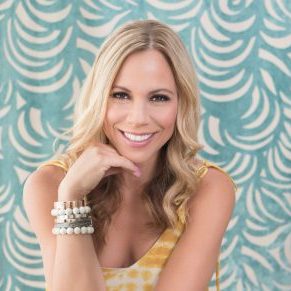 Follow her on Instagram: @designpalmbeach

Krista is the award-winning creative director of the interiors firm Krista + Home and the curator of her own lifestyle blog, Design Palm Beach. She is one of Florida's most-sought-after designers, known for her modern and clean aesthetic. She also stars in the acclaimed television shows Save My Bath and Splurge & Save on the HGTV network.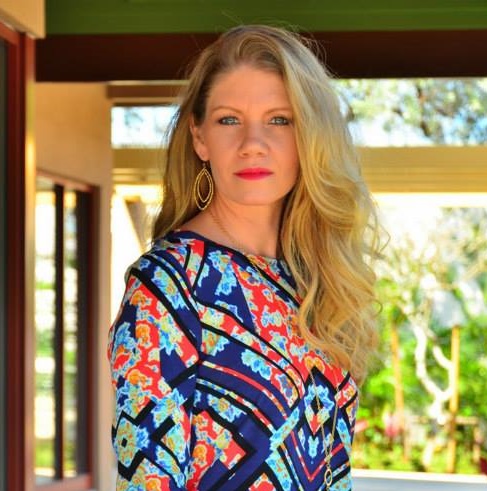 Follow her on Twitter: @acherishedevent

Sherry is the founder of the Life of the Party blog and the owner of a home staging and design company. She started the blog as a way to document the parties she has thrown for her children and close family friends. It has since morphed into a lifestyle blog where she writes about fashion, interior design, and healthy living.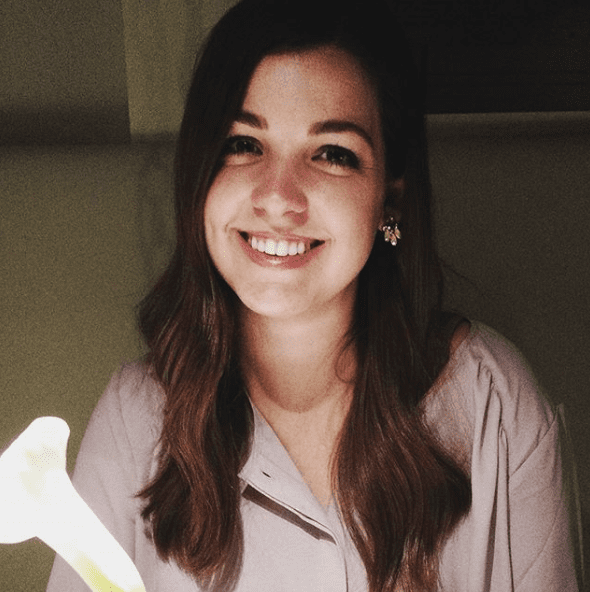 Follow her on Instagram: @shaunamailloux

Shauna is an architecture and interior design enthusiast who founded Beautiful Matters, an interiors blog focused on DIY projects, home improvement, furniture, and decor. She has a knack for renovating flipped houses with her husband and finds deep satisfaction in creating things from scratch.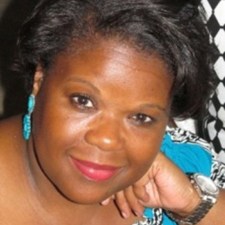 Follow her on Twitter: @ConfettiStyle

Shelly is an interior designer and style enthusiast. She runs the all-around lifestyle blog ConfettiStyle,where she writes about home decor, fashion, gifts, throwing parties, and entertaining guests. She also shares her favorite products and shopping sources.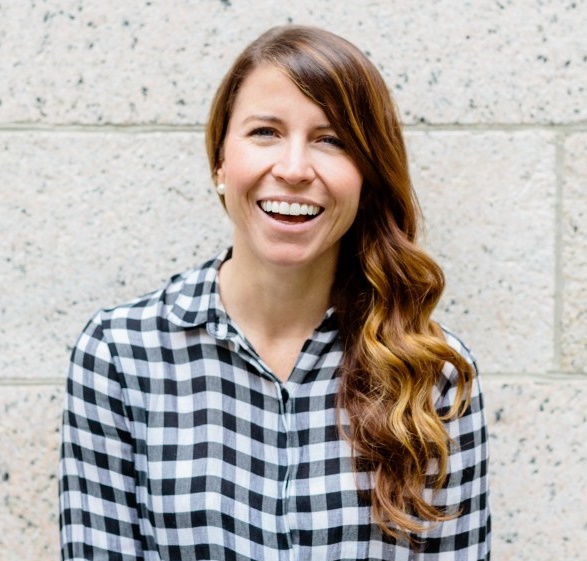 Follow her on Twitter: @ohidesignblog

Jessica is a Boston-based interior designer, stylist, and founder of Oh, I Design, a creative studio and online platform specializing in residential interiors and boutique commercial design. She initially started the blog as a way to share ideas and find inspiration. It has since grown into something bigger, even collaborating with several leading brands, like Toyota, Legrand, and Lark Hotels.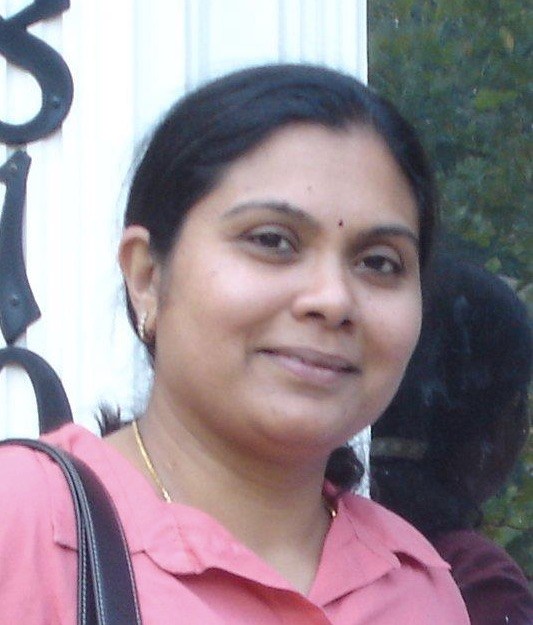 Follow her on Twitter: @IDP_Vidya

Vidya is a wife, mother and the woman behind Home Decor Designs, an interiors blog where she writes about her love for home decor and color. She regularly features beautifully designed spaces, unique home accessories and appliances, and vibrant color-scheme ideas.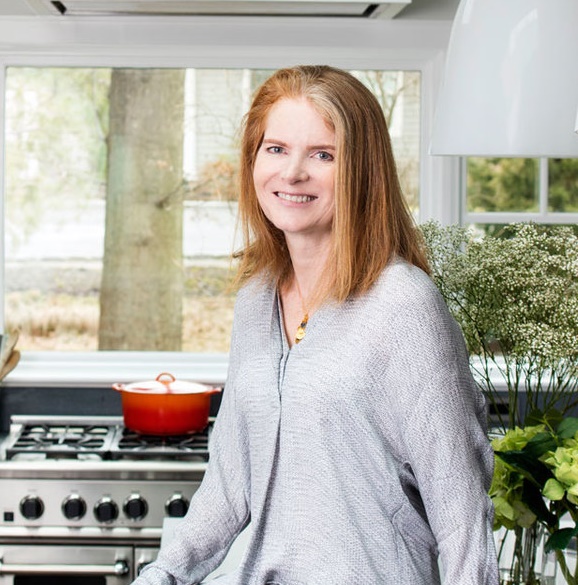 Follow her on Instagram: @studiodearborn

Sarah is the lead designer of Studio Dearborn, a Westchester County, New York, interiors firm specializing in kitchen and bathroom design. For more than two decades now, she has been at the helm of various kitchen and residential projects all over the country.



Follow them on Instagram: @yellowbrickhome

Kim and Scott are a wife-and-husband duo running the blog Yellow Brick Home. After moving to Chicago, they purchased their first home together on the second floor of a yellow brick corner building, hence the name of their blog. They now live in a different house, but the lessons they learned from their different DIY pursuits are shared in detail for the world to read.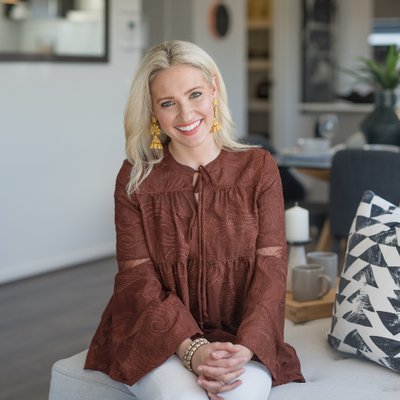 Follow her on Instagram: @getinmyhome

Emily is the founder of Get in My Home, an award-winning interiors blog. She writes about contemporary Australian homes and the creative people behind them. Her background in communications makes her a sought-after presenter on television and radio shows, including Australia's leading home builder, Metricon Homes. Her blog regularly lands on the top ten list of various online publications.



Follow her on Twitter: @decor_chick

Emily is the author and owner of Decorchick, a lifestyle blog dedicated to interior design and home decor. Emily loves going to thrift stores, Goodwill, and yard sales to scout for run-down furniture. She is known for her flair of transforming something that's old or broken into something that can be proudly displayed at home.





IF YOU THINK YOUR WEBSITE SHOULD BE ADDED TO THIS LIST, LET US KNOW BY SUBMITTING YOUR BLOG FOR REVIEW
SUBMIT YOUR BLOG
Here is a badge to proudly show off on your site!