A rug isn't simply just a piece of fabric for your feet to step on. Choosing a rug to display actually follows an intricate and thoughtful selection process. First of all, you have to decide on the look and feel of your living space.
Rugs are woven using different techniques and materials, resulting in diverse combinations of textures and appearances. Pick rug styles that suit the theme and look you're trying to achieve.
And it's definitely not just about getting an ornate rug with all the fancy trimmings and prints either. Aside from considering the overall theme of your interiors, you also have to think about the functionality of these rugs. The foot traffic in a certain area, the humidity, and even the presence of furniture all contribute to your choice of rugs.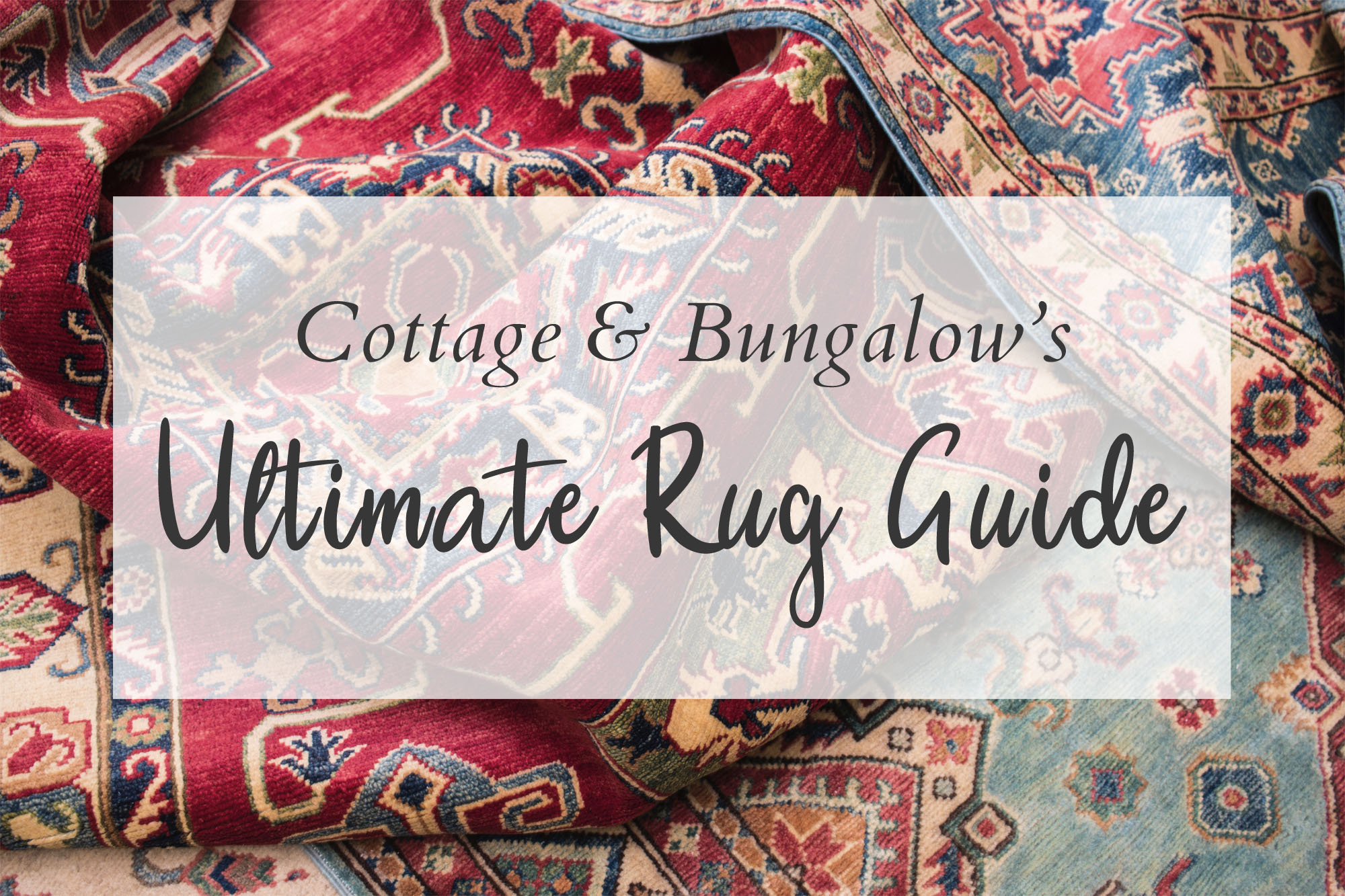 The weaving styles also determine the quality and the price of the rug. A rug made from durable materials will endure wear and tear for a long time. A rug that takes a lot of time to make and intensive labor will cost more. If the rug is made from rare materials and requires delicate handling, it will be pricier too.
If you're reeling from all the possible options, don't panic just yet. Take a look at this comprehensive guide on rugs so you'll know exactly which rug to get for your home.
Compare the materials, weaving techniques, and benefits of each type of rug. That information, combined with the suggested layouts, should help narrow down your options. And if the perfect rug still eludes you, check out Cottage & Bungalow for a vast selection of coastal rugs for your home.
Table of Contents
Take a look at this comprehensive ultimate guide so you'll know how to choose a rug when choosing a rug for your home. The sections below will be able to help you ask the right questions when you finally buy that rug.
Weaving Styles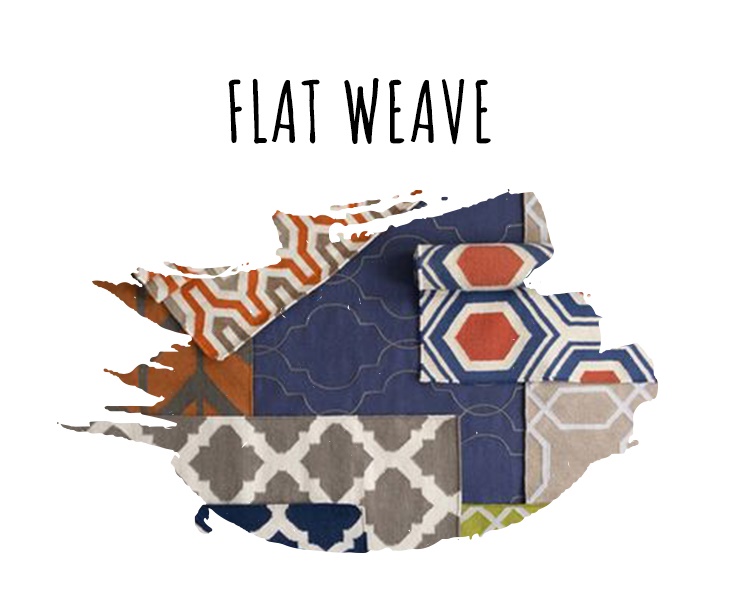 Flat-weave rugs are recognized by their flat construction.
Flat-weave rugs are recognized by their flat construction. Unlike rugs woven using other techniques, flat weaves lack a pile. They are woven on a loom either by machine or by hand. They are generally constructed from wool or cotton. Using modern methods, some flat-weave rugs are made from synthetic fibers.
Flat-weave rugs are very versatile. Because they lay flat, they are often used for layering to add dimension and interest to a room. They are lightweight, so they are easy to move and are often even reversible!
Despite their level composition, the colors and patterns that come from this weaving technique are anything but dull. So whether they be neutral and simple or eccentric and bold, flat weaves will have something to satisfy assorted tastes.
These low-maintenance rugs are the perfect option for spaces that are high-traffic areas, like dining rooms, kitchens, and children's rooms. There are also some excellent synthetic outdoor flat-weave rugs.
Flat-weave rugs are not without their disadvantages. Because they are lightweight, they can roll up on the corners and typically require a pad so they do not slide around. Some carpet tape underneath can fix both of these issues. Also, flat-weave rugs do not hide spots and spills as well as a rug with a pile does.
Pro Tip:

Choose a neutral for your base rug. This will allow your rug layered on top to pop and stand out with color and/or pattern.
- Z Design at Home (Insta: @zdesignathome)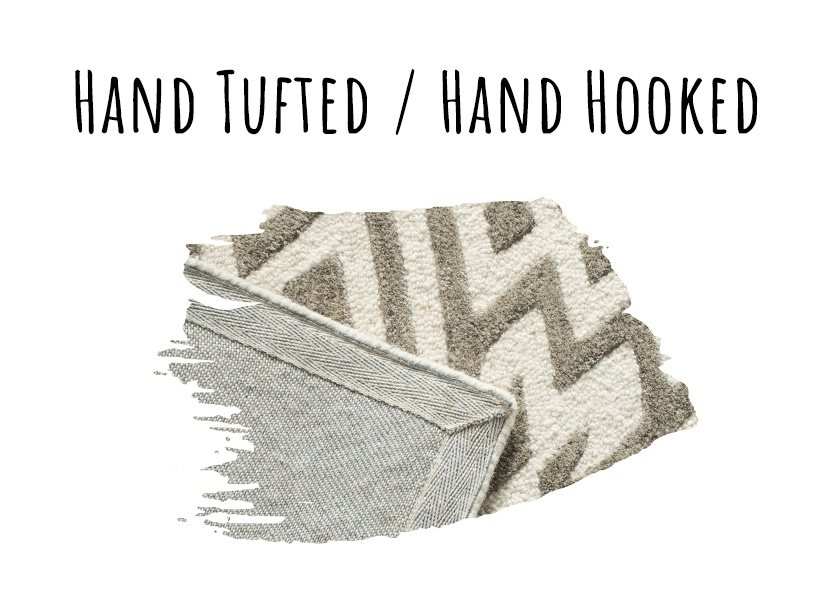 Hand-tufted rugs are incredibly durable.
Hand-tufted and hand-hooked rugs are both budget-friendly alternatives to hand-knotted rugs. They are made with a similar high-quality material that is used with hand-knotted rugs, but the weaving process involves a tufting gun that punches individual strands of yarn into a backing fabric to form cut or looped piles.
Hand-tufted rugs have a cut pile because they undergo a shearing process where the artisan cuts the loops to produce the final product. However, hand-hooked rugs have a looped pile because the surface pile is not sheared.
The process of looping yarn into a backing using a tufting gun makes this weaving technique quicker and less labor-intensive, giving consumers a beautiful rug at an affordable price point.
Both styles produce exceptionally durable rugs, so they're great in entryways, living rooms, and other high-traffic areas. Both styles of rugs will have shedding, and hand-tufted rugs will likely shed more than hand-hooked ones do.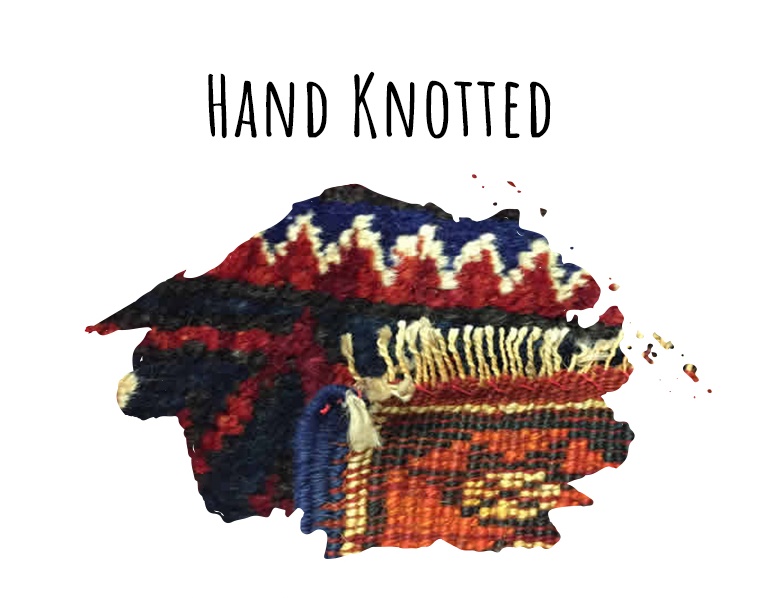 Hand-knotted rugs are a wonderful investment.
Often passed down as heirlooms for generations, hand-knotted rugs are created to last. Hand-knotted rugs are the most labor-intensive and time-consuming weaving style because each rug is made of individual knots tied by hand.
The number of knots determines the quality. The higher number of knots equals a higher-quality rug.
Each hand-knotted rug is an investment for both the crafter and for the customer. It can take an average of 5 to 12 months to handcraft, depending on the size of the rug. These rugs are built to last.
Each hand-knotted rug is unique. Following a rug map, the rug maker ties each knot one by one, row by row to build the rug's design and then carves out the details, creating purposeful highs and lows of the pile.
Despite weaving from a rug map, human experience and the art of handcrafting create an opportunity for variations to emerge along the journey.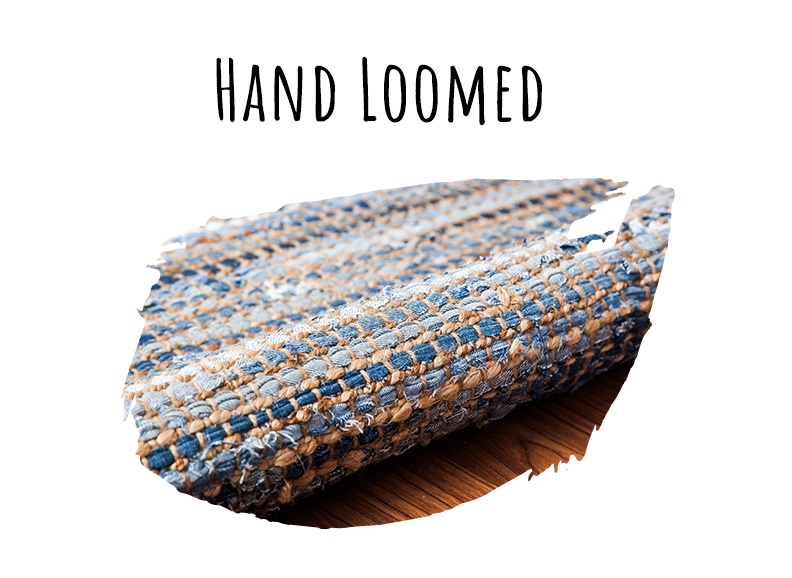 Hand-loomed rugs are woven using a loom. The loom helps the rug maker to horizontally interweave the fibers along the vertical threads that are held in place by the loom.
There are many various types of looms that create a variety of rug styles and textures. They tend to have a low to medium pile.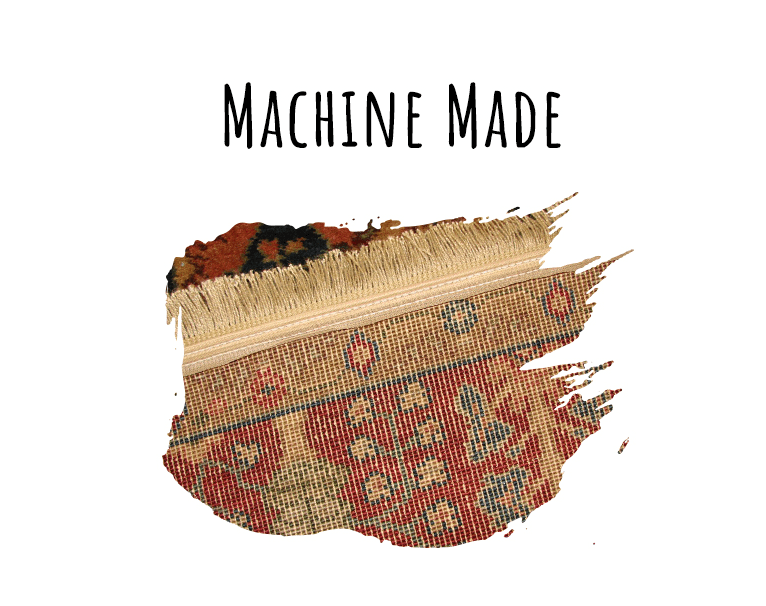 Machine-made rugs revolutionized production. Melding traditional styles with contemporary processes, the power loom paved the way for faster and more consistent production and creates uniform rug designs, which is harder to achieve with handmade rugs.
Machine rugs have a relatively unvarying stitching sequence on the backing. Hand-knotted rugs are identified by an uneven stitching on the backside.
Price points vary depending on the density of the rugs and the materials used.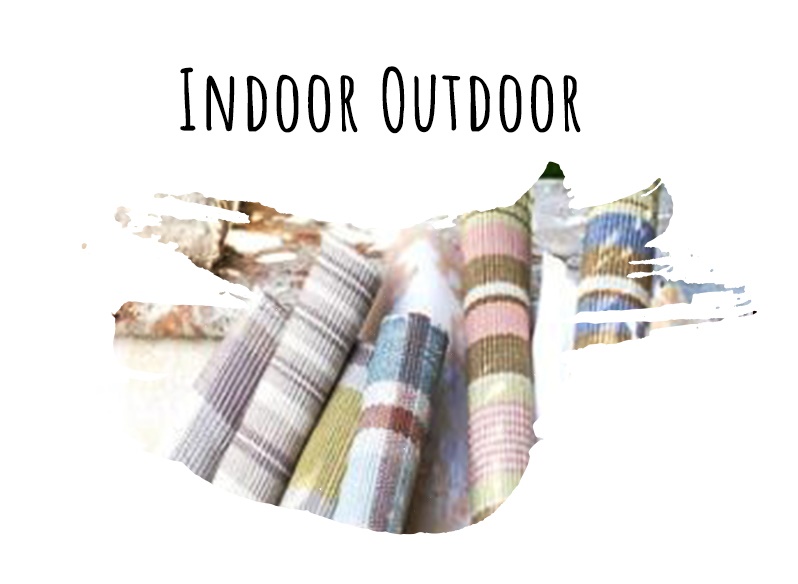 Indoor/outdoor rugs are great for patios.
Indoor/outdoor rugs are made with constructions and materials that will hold up well against outdoor elements, heavy traffic, and the messes and spills that go along with hosting parties, BBQs, and life in general. They are usually made of synthetic material such as polypropylene and tend to have a backing made of durable material such as rubber or vinyl. There is minimal to low shedding.
Indoor/outdoor rugs are great for patios, decks, and poolside lounging, but they do not have to be only relegated outdoors. They do very well in areas like playrooms, kitchens, and entryways.
Price point depends on the rug's construction type and materials used.
Materials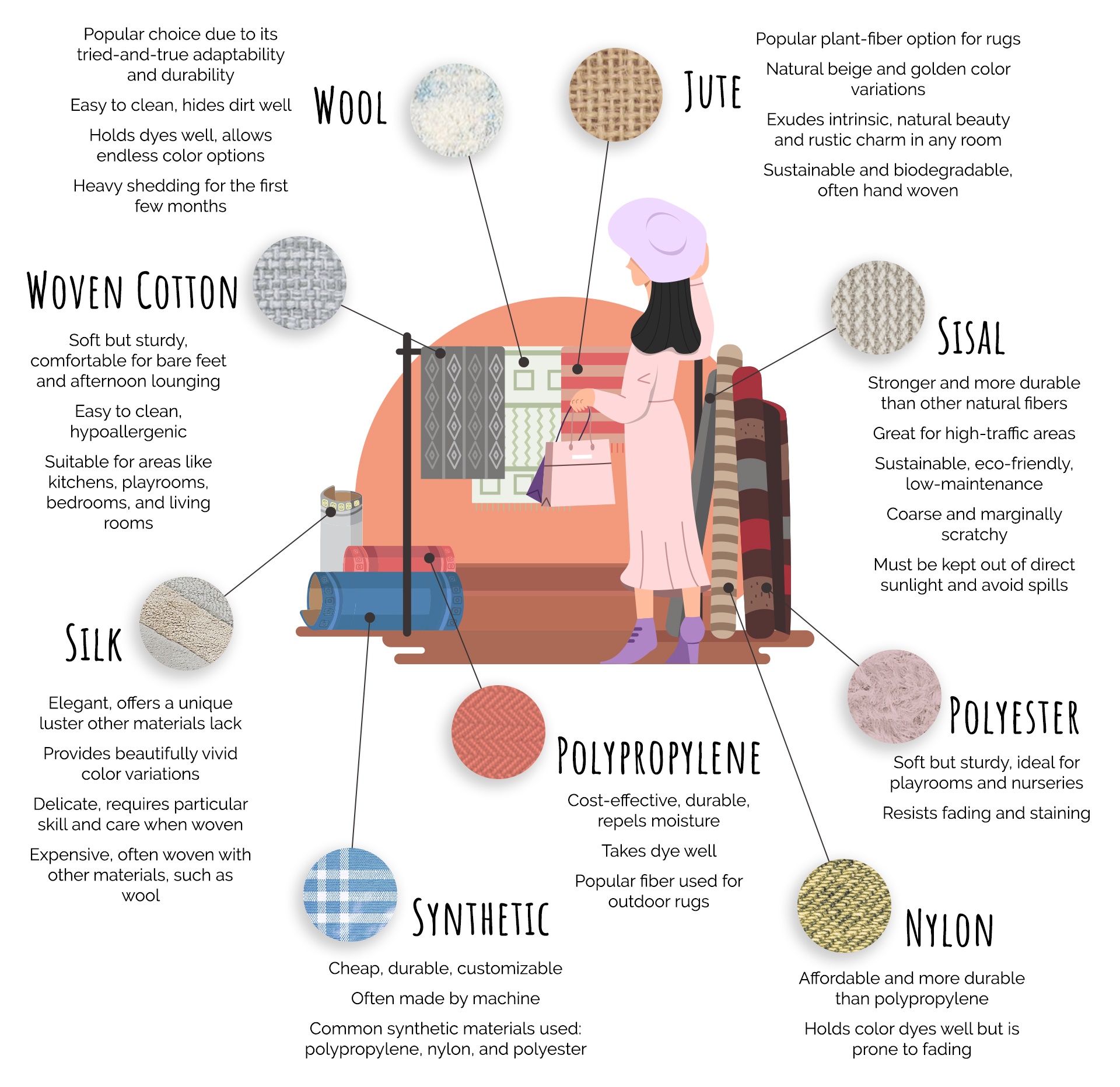 Cotton Woven

Cotton is a natural, light, relatively inexpensive fiber that can be used to make rugs in various weaving styles. Woven cotton rugs are soft but sturdy though not as durable as other natural fiber rugs are.

Cotton rugs are easy to clean and hypoallergenic. They can easily hold their own in areas like kitchens and playrooms, but they are also soft enough to be placed in bedrooms and living rooms.



Cotton can be an excellent fabric of choice for your home. It is a relatively inexpensive yet durable fiber. Cotton rugs are soft to the touch and comfortable for bare feet and afternoon lounging.
Jute

Jute is a popular plant fiber used for making rugs. Jute rugs' natural beige and golden color variations offer an intrinsic, raw beauty to any room. Often hand woven, jute rugs are sustainable and biodegradable. Their easy maintenance and lower price point compared to sisal makes Jute a popular choice.



Jute rugs blend durable textures with gentle design—while they are strong, they are soft to touch. These rugs work best in medium-traffic areas such as bedrooms or dining rooms and go well on hardwoods for a modest elegance or beach house vibe.





Jute is a natural material and is very absorbent, so it's best to choose another type of rug for entryways or bathrooms.
Sisal

Sisal is stronger and more durable than other natural fibers are. Flexible and fashionable, sisal rugs offer a simple design reminiscent of a time-honored craft.



Sisal holds dyes well for color variations but are often left in its inherent tan and creamy-off-white colors. Though sisal can be coarse in texture and marginally scratchy, it can be woven into other fabrics for a softer feel and texture.





Add sustainable, low-maintenance, and eco-friendly to the list of ways to describe sisal, and it's easy to see why this is such a popular material.





Because of their durable characteristic, these rugs are great for high-traffic areas. Similar to jute, sisal is very absorbent, so try to keep it away from areas prone to humidity.
What the Pros Say: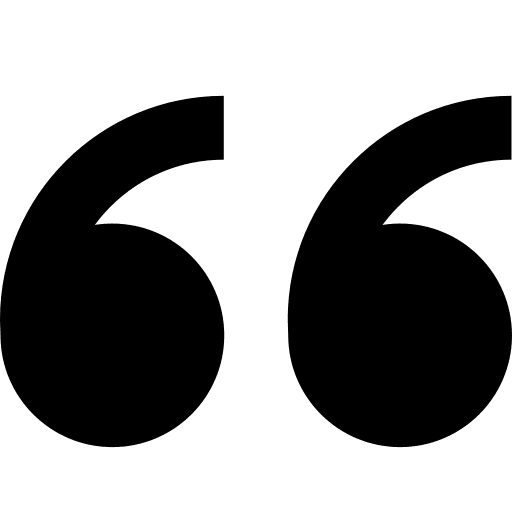 Natural fiber rugs are very durable and add that textural element to the home.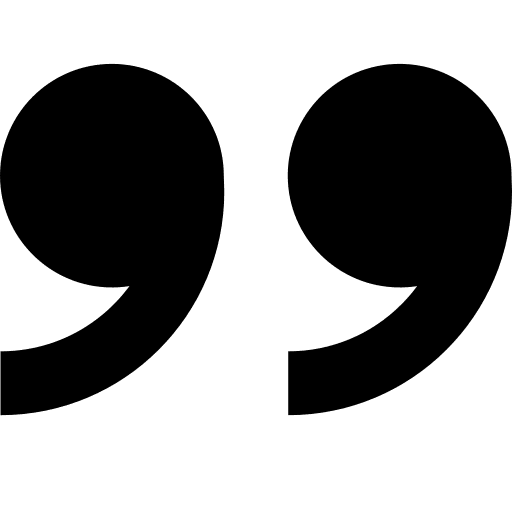 - Dandelion Patina (Insta: @dandelionpatina)
Wool


Wool rugs are a popular choice due to their tried-and-true adaptable nature and long-lasting durability. Wool is known to be at a higher price point, but this varies due to size and construction technique used.

Wool is easy to clean, hides dirt well, holds dyes well, and has endless color options. It is easy to see why wool is a very popular choice for the rug needs of any room in your house.

Wool rugs do experience heavy shedding for the first few months. This is to be expected and is no cause for concern.

Silk


Delicate and elegant, silk offers a unique luster that other materials can lack. This material is harder to come by than other natural fibers are, and weaving with silk requires particular skill and care. For this reason, price points are set high.

One reason silk is so greatly admired as a rug material is that it allows for beautifully vivid color variations that other materials simply cannot match.

Since silk has a higher price tag, it is often woven with other materials, such as wool, to increase durability, affordability, and availability. Silk rugs will look beautiful placed in every room, but impressions left behind by furniture and foot traffic will show more easily than they would on wool and other fibers.

Ultimately, even though silk is beautiful, you need to devote great care and attention to preserve its quality, and you should keep that in mind when you do purchase silk.

Synthetic Fibers: Polypropylene, Nylon, Polyester


Synthetic materials are often used for machine-made rugs, which subsequently make these rugs affordable. This allows the customer more room for customizable designs. Polypropylene, nylon, and polyester are common synthetic materials used for rugs.

Polypropylene is cost-effective, durable, repels moisture, and stains well. It is a popular fiber used for outdoor rugs but is also great for playrooms, basements, and kitchens.

Polypropylene has a similar look and feel to wool. However, it doesn't always hold dyes efficiently, so color customization can be limited.

Nylon is affordable and more durable than polypropylene is. Nylon holds color dyes well initially but is prone to fading.

A synthetic fiber, polyester is soft but sturdy against fading and staining. Because it is an inexpensive fiber, polyester is a good choice for areas such as playrooms and nurseries, where a customer may be a bit hesitant to invest in more expensive material options.
How to Determine the Quality of Your Rug
Number of Knots per Square Inch
Knot counts range from the 20s to 290 per inch, and this is a very good way to check the quality and durability of your rug. If a rug feels coarse or spotty, it likely has a lower knot count.
Lower knot count decreases color variations and longevity. Always lean toward a higher knot count.
Check for Irregularities
One quick way to determine the quality of a rug is simply to look it over closely. Is it symmetrical? Are the edges finished properly? Is the pile the same height? Are the colors uniform? Does the nap seem to be the same throughout?
Oftentimes, a rug will appear to be beautiful at a quick glance, but upon further inspection, more and more defects can be spotted. Of course, in any handmade article, there will be some irregularities. That is what makes each rug unique and beautiful! But irregularities should not detract from quality.
Dealer Reputation
Ultimately, purchasing from a reputable dealer is the very best way you can ensure that you are getting a rug that is excellent quality. Check reviews online, or ask for good recommendations from trusted experts.
It helps too if you have a basic understanding of rugs so you know which questions to ask, and you can appraise the rug's quality without being easily swayed by sales talk. Some merchants may take advantage of your lack of information, and you may end up buying a rug that's of inferior quality and costs way more than it's actually worth.
Pro Tip: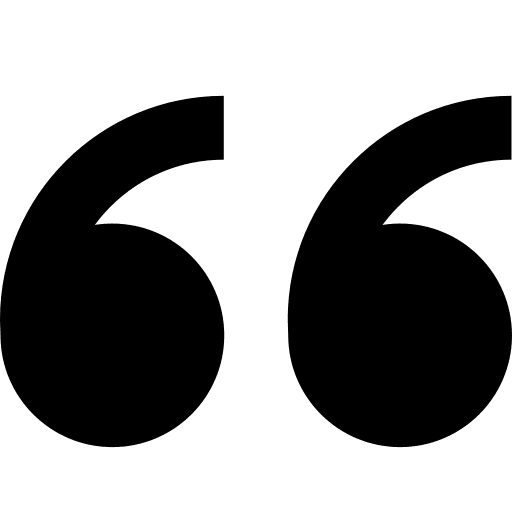 Buy it well, so you only have to buy it once!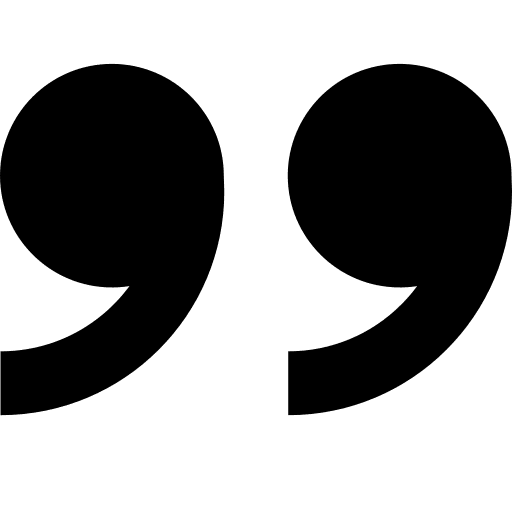 - Young House Love (Insta: @younghouselove)
How to Determine Where You Need a Rug
Make a List of Needs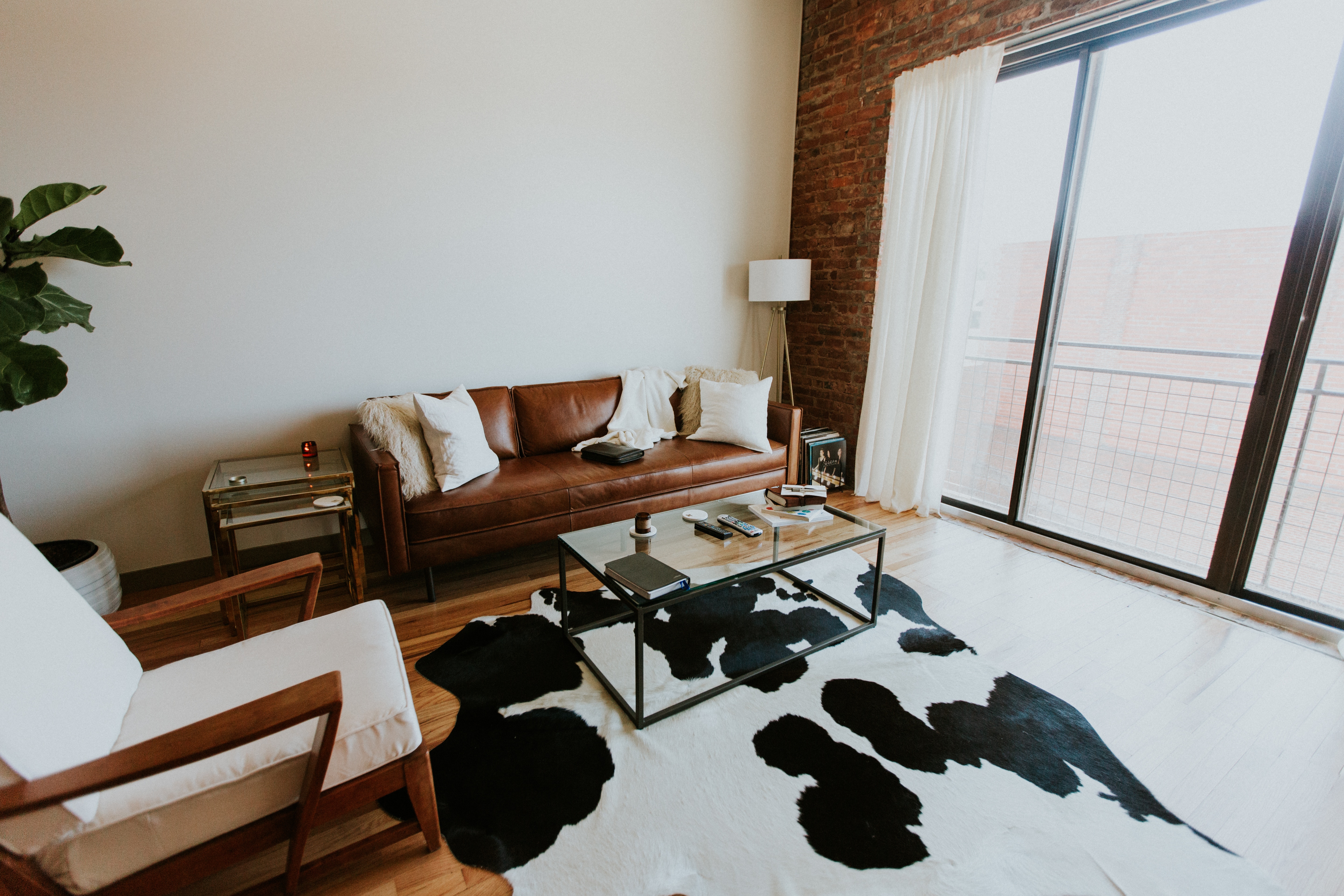 First, make a list of areas that will benefit the most from the addition of an area rug. Typically, we recommend an area rugs for the following:
Anchoring dining room and/or living room furniture

Protecting high-traffic areas, such as hallways, stairways, and entryways

Padding the areas you use to stand for longer periods—in front of the sink, kitchen island, food-prep areas, etc.

Alongside beds so you have a soft, warm landing when you get out of bed each morning
Related: Coastal Decor Tips: Using Patterns to Create Dimension and Texture
How to Purchase a Correctly Sized Rug for Your Room
Living Room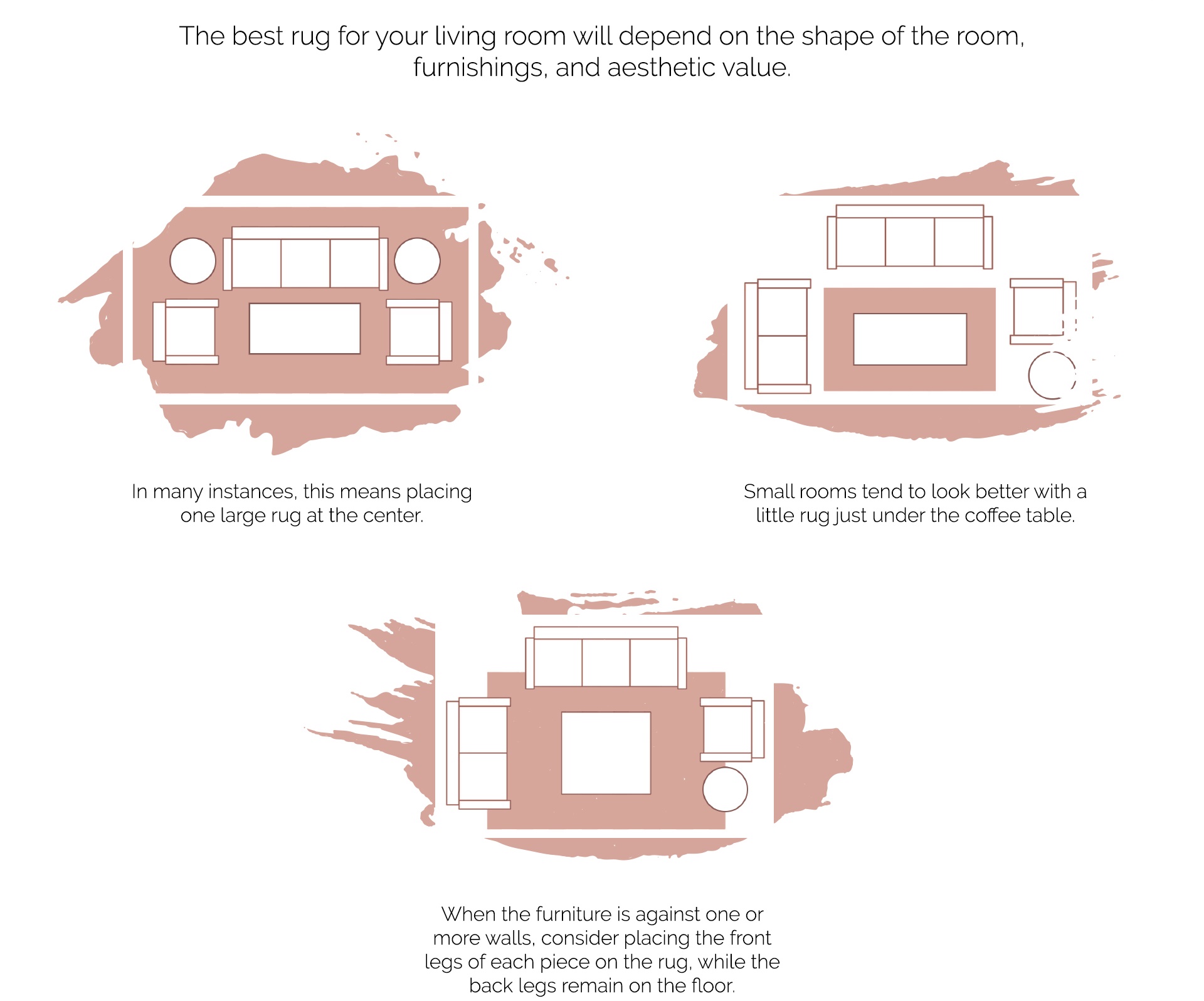 When you purchase a rug for your living room, the rug placement depends on the shape of the room and the furnishings as well as the aesthetic value. Most of the time, this means placing just one large rug in the center of the room.
If the room is small, then a smaller rug is best, placed under the coffee table. In larger rooms, you can have a much-larger rug. Define the space by placing the furniture around the perimeter of the rug with only the front legs of each piece on the rug.
Bedroom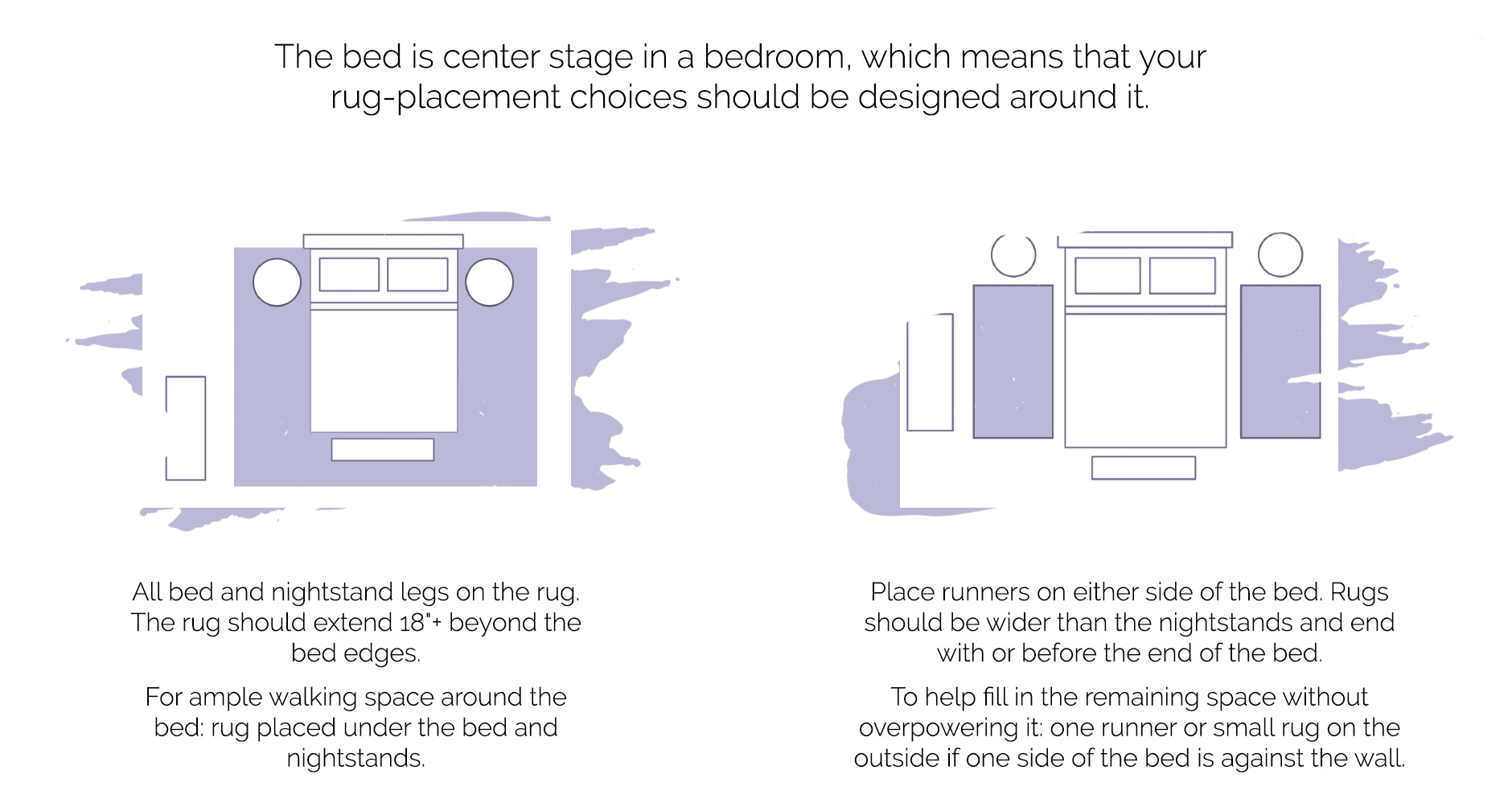 In the bedroom, the focal point is the bed, so the rug should be placed accordingly. If you are looking to place a large rug in the room, it needs to be large enough to extend 18 inches beyond the bed edges. There should be ample walking space around the entire bed.
Another option is to place runners on either side of the bed. In this case, the runners should be wider than the nightstands and end either with or before the end of the bed.
Dining Room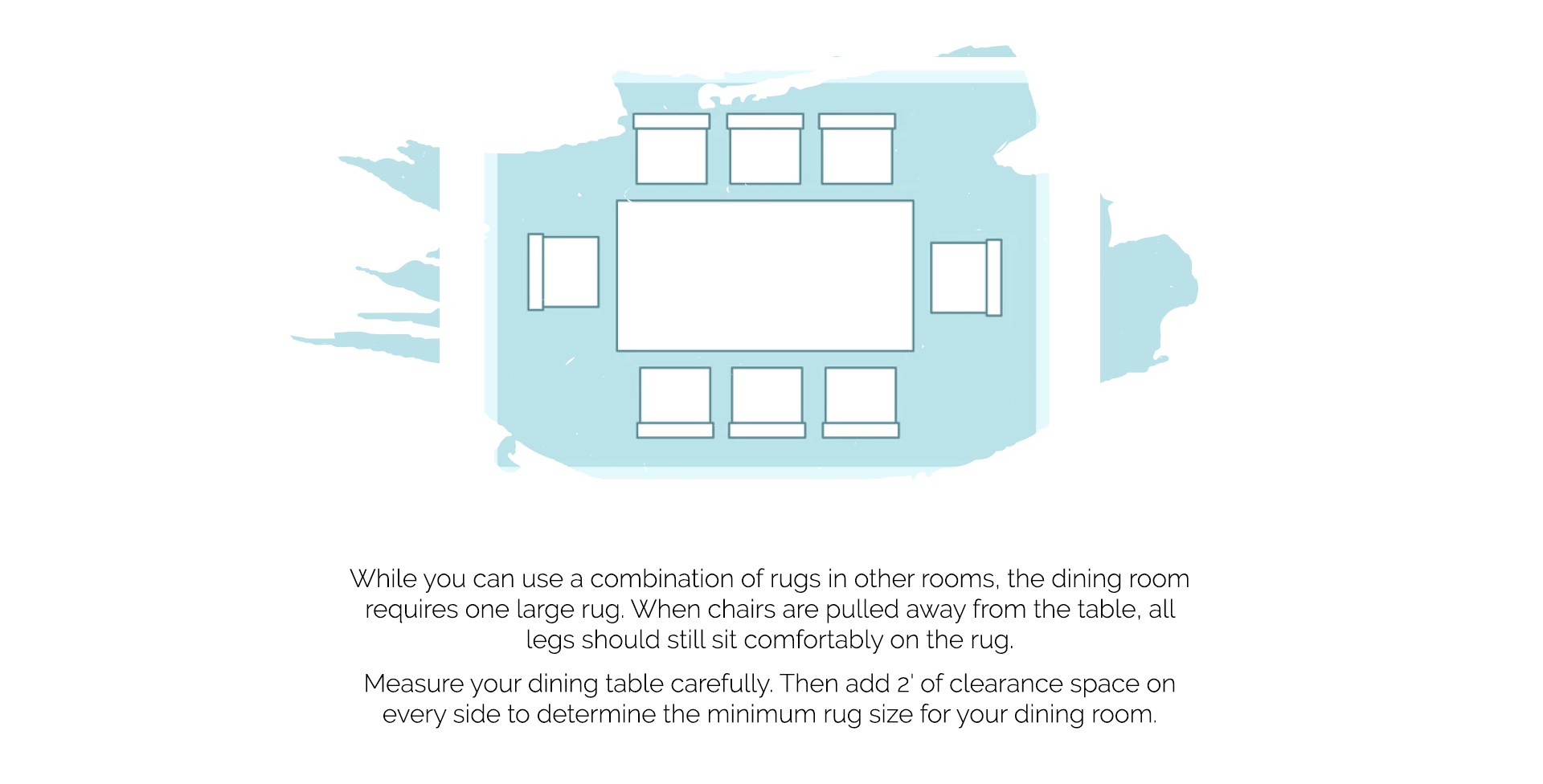 Dining rooms require one large rug. After carefully measuring the table, add two feet of clearance on each side. This is your minimum rug size. When the chairs are pulled away from the table, all legs should sit comfortably on the rug.
For more information on the standard rug sizes, check the section below.
Most Common Shapes and Sizes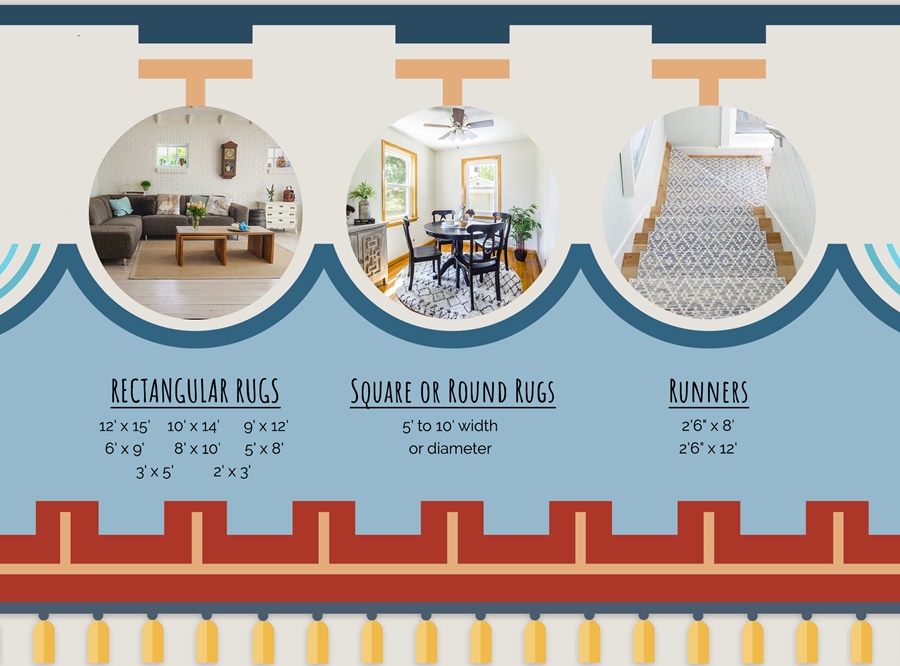 Rectangular


The most common sizes of rectangular rugs are the following: 12' × 15', 10' × 14', 9' × 12', 8' × 10', 6' × 9', 5' × 8', 3' × 5', and 2' × 3'.

Square


Round rugs run from 5 to 10 feet in diameter.

Runner


Runners are typically 2' 6" wide and with varying lengths, 8' and 12' being the most common.
How to Determine the Best Shape for Your Space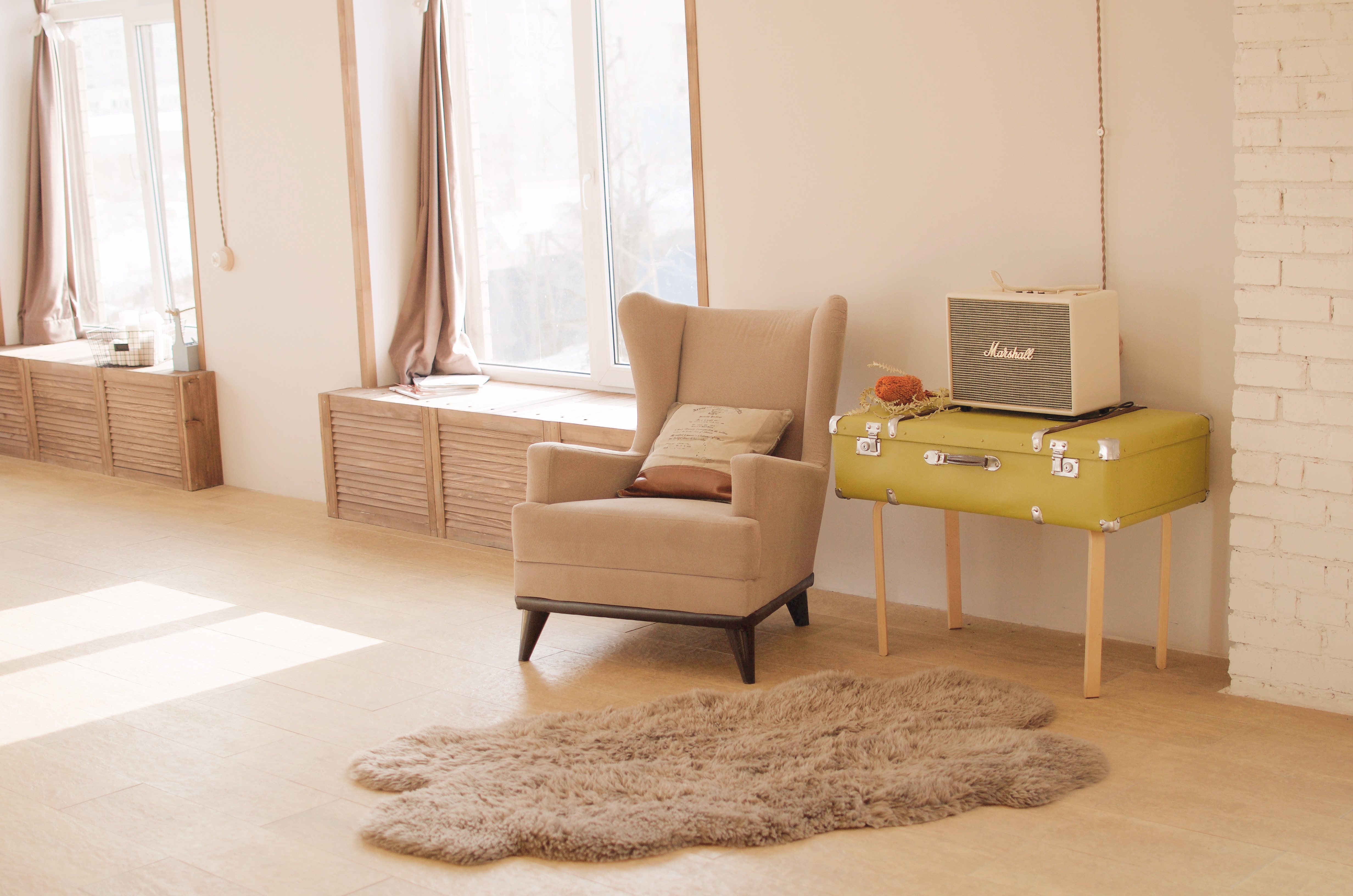 Consider the shape of your room and furniture pieces when choosing the right rug shape. Most living room groupings feel natural when defined by a square or rectangular rug, while round dining tables look best over round rugs.
Budget
Quality matters when it comes to rugs, and all the experts agree that you should buy the best rug you can afford. Splurge on quality materials that will wear well and even look better over time—especially wool, which develops its own patina.
A good rule of thumb when determining the budget for a new rug for your living space is to use the cost of the other furniture in the room as a guideline. The rug should cost as much as the sofa does or even slightly more. We recommend setting your price limit before you shop, and then add 10 percent to give you a little flexibility.
Choosing a Rug for Your Lifestyle
Children
When designing a space for a rug, that will include thinking about children. You'll want to use easy-to-clean rugs with a low pile.
Keep in mind: just because it's easy-to-clean, it doesn't necessarily mean it's cleaning-free. With high activity, you'll want to vacuum regularly and keep a spot remover nearby.
Pets
Pets are not much different from children in that you'll want to use easy-to-clean rugs. You may want to take it up a notch and purchase stain-resistant rugs or use rugs designed for both indoor/outdoor use. This makes them easier to clean when those occasional accidents may happen.
Also, give your pets their own space by providing them with their own bed. This will minimize wear and tear.
Indoor/Outdoor
Indoor-outdoor rugs are made from a few different materials, including eco-friendly PET, a polyester fiber made from recycled plastic bottles or from superheroic polypropylene. Polypropylene is scrubbable and even bleachable!
We suggest an outdoor rug pad to provide a no-slip grip that will stand up to conditions inside and outside any home or beach house.
Work from Home
Your home office is important too! A rug can help muffle the sound and create the comfort needed to focus on work. Since foot traffic is likely to be low in this area, consider this a space to showcase your high-end rugs.
Camping
A rug for your RV can really elevate your experience. Choose an easy-to-clean indoor-outdoor version that's lightweight and easy to transport.
Seasonal Rugs
Because they are such a visual focal point, rugs are a wonderful way to incorporate seasonal decor into a space.
Design Tips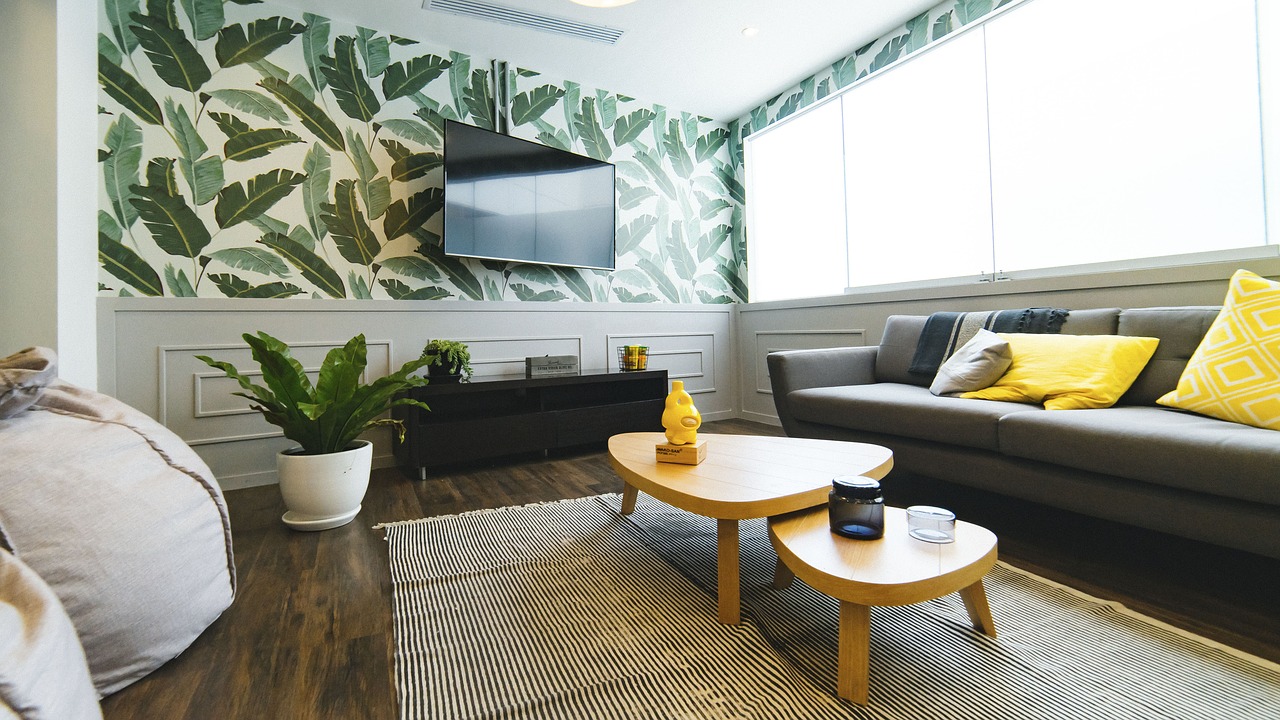 Use Patterns to Spice It Up


If you prefer neutral or monochromatic color palettes, try using a patterned area rug to add a bit of interest.

Rug Layering


Don't be afraid to use two or more rugs in a space to define different living areas. Layering rugs can add extra visual appeal. A large solid-colored rug can frame a smaller patterned or complementary rug placed on top.

Related: Inspired Neutrals with Beach House Rugs from Cottage & Bungalow

Buy Rugs You Love


Rugs are like art for the floor, so select rugs that you'd love to look at today, tomorrow, and for years to come. Choose the best rug colors and styles, ones that mirror your personal preferences.

Trust Your Instincts


If something about a rug or its placement does not look right to you, trust your instincts. A rug guide is certainly helpful, but if you'd like a professional opinion, consider hiring a professional interior designer.

Choosing a type of rug for your beach home should be a fun and gratifying experience. We hope our tips have helped!
Pro Tip:

Keep the colour of your wood flooring in mind. If you are choosing a rug with a pattern, it should contrast with your flooring.
- Maria Killam (Insta: @MariaKillam)
Storing Your Rug
In order to prevent creases, the best way to store your rug is by rolling it instead of folding it. You'll want to roll it inward so the backing can protect it while it's not in use.
Rolled-up rugs can be stored under a bed, in a closet (depending on the overall size), or even behind the sofa! Be sure to store your rug in a climate-controlled location (not the attic or the garage).
Combining Creativity and Comfort
When you're decorating your home, your tastes reflect your personality and your attitude toward life. This is true especially when it comes to choosing your decoration pieces, such as your rugs.
If there is anything that you should put all your energy and imagination into when you're in your most creative state, it should be on decorating the living space of your home. You spend a lot of your time at home, so it is only fitting that you make that space as comfortable and as relaxing as possible.
As you consider all the styles, materials, sizes, and shape listed on this area rug guide, keep comfort in mind. A rug is a key element to any coastal design, and you'll surely love it for many years to come!