Whether you're by the sea or not, decorating a bedroom with a coastal theme can immediately transport you to the coast. This week, we look at 5 essentials to transform your bedroom into a beachy retreat so you feel like you're always on vacation!
#1 - Beachy Furniture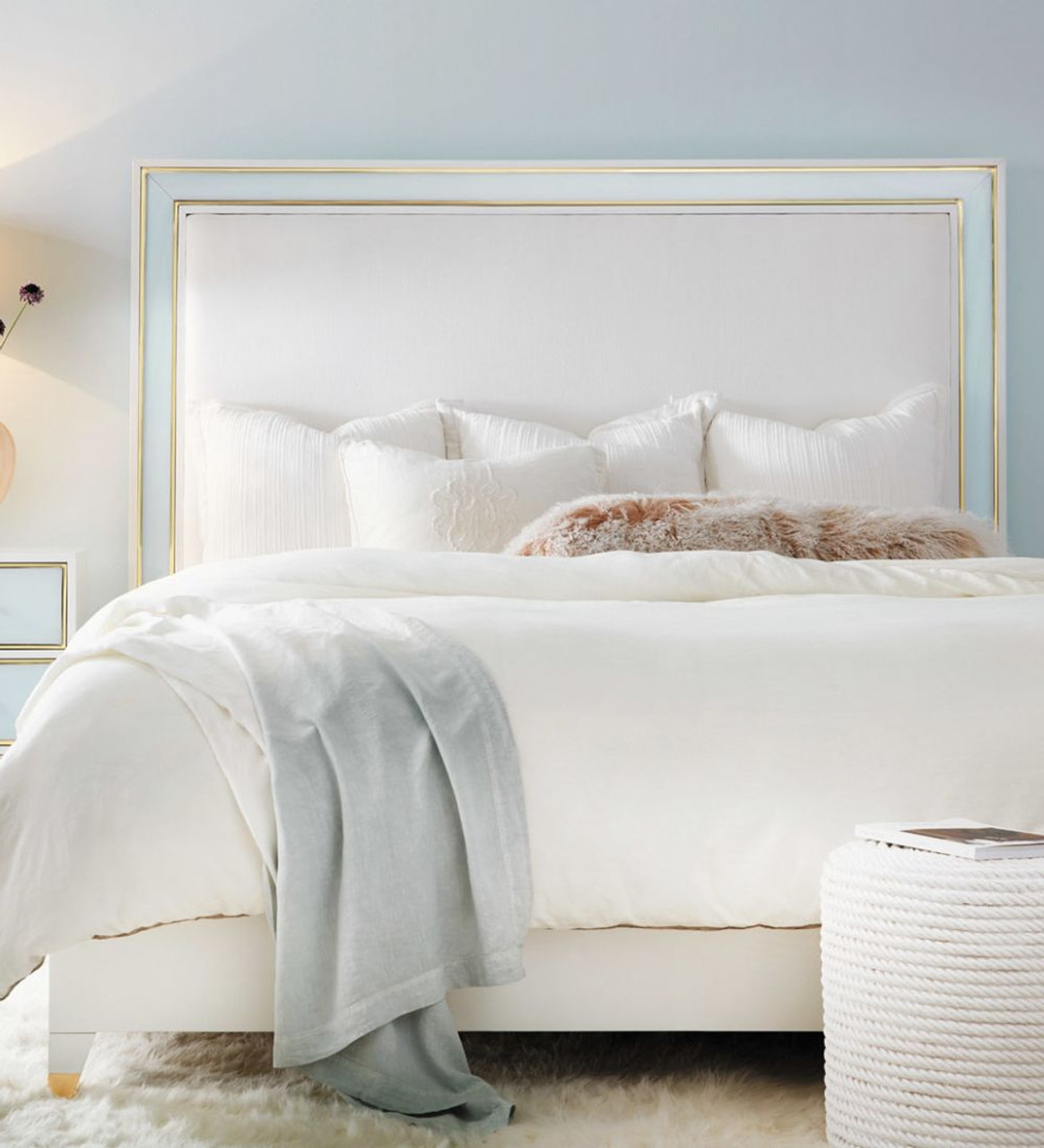 There's nothing like our Seaglass collection to define an elegant beach bedroom. Clean lines and bright white finishes abound. The timeless silhouette combines with transitional sensibility in a relaxed, breezy style. This collection represents the ultimate modern coastal vibe. From bedside tables to dressers to mirrors, this collection has everything you need to transform a bedroom from drab to coastal fab!
#2 - Natural Textures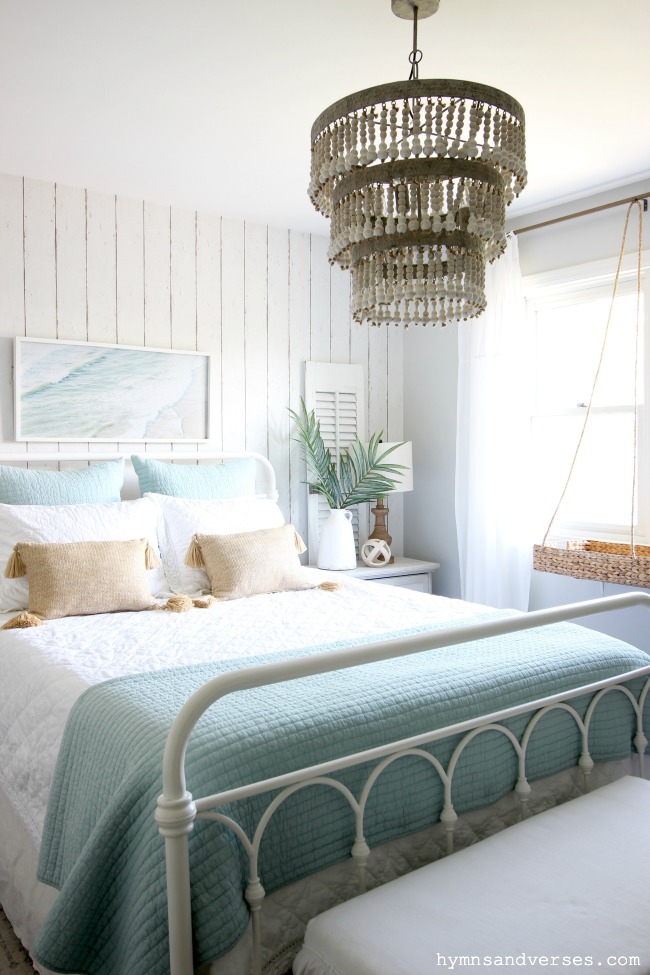 Pic Courtesy: Hymnsandverses.com
Being at the beach is all about feeling the warm sand on the beach, the gentle wind in our hair, and enjoying the rhythmic sound of the waves. Textures in our rooms can help us create this atmosphere. Consider using natural fabrics like linen bedding and jute rugs. Rattan seating and baskets also have an organic, beachy vibe.
#3 - Paint Colors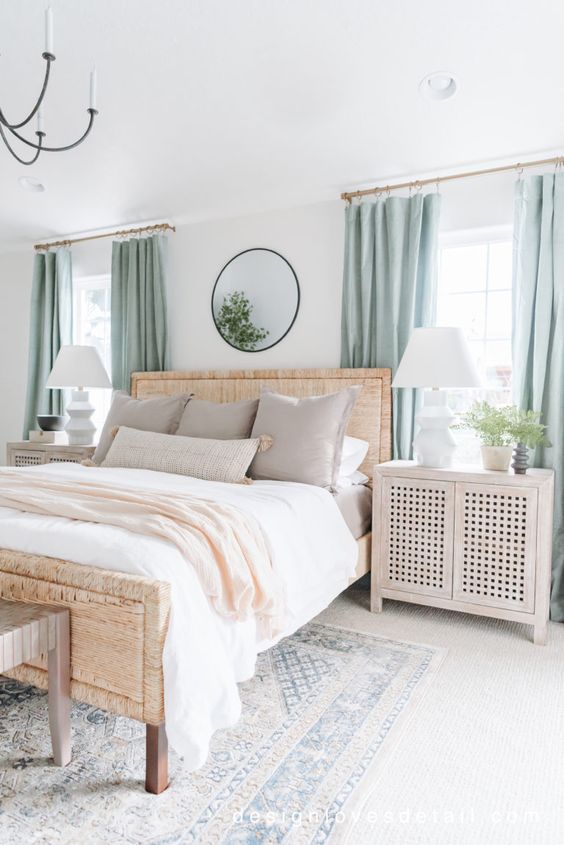 Pic Courtesy: DesignLovesDetail.com
Your bedroom is an oasis and keeping it not only fresh and lively while also a tranquil oasis begins with an inspiring paint color. Choose from our four top picks of shades: White, Topsail, Metropolitan Grey and Living Coral to create a sublime coastal haven! Read more at our blog post on Gorgeous Paint Color Ideas For Your Coastal Bedroom.
#4 - Bedding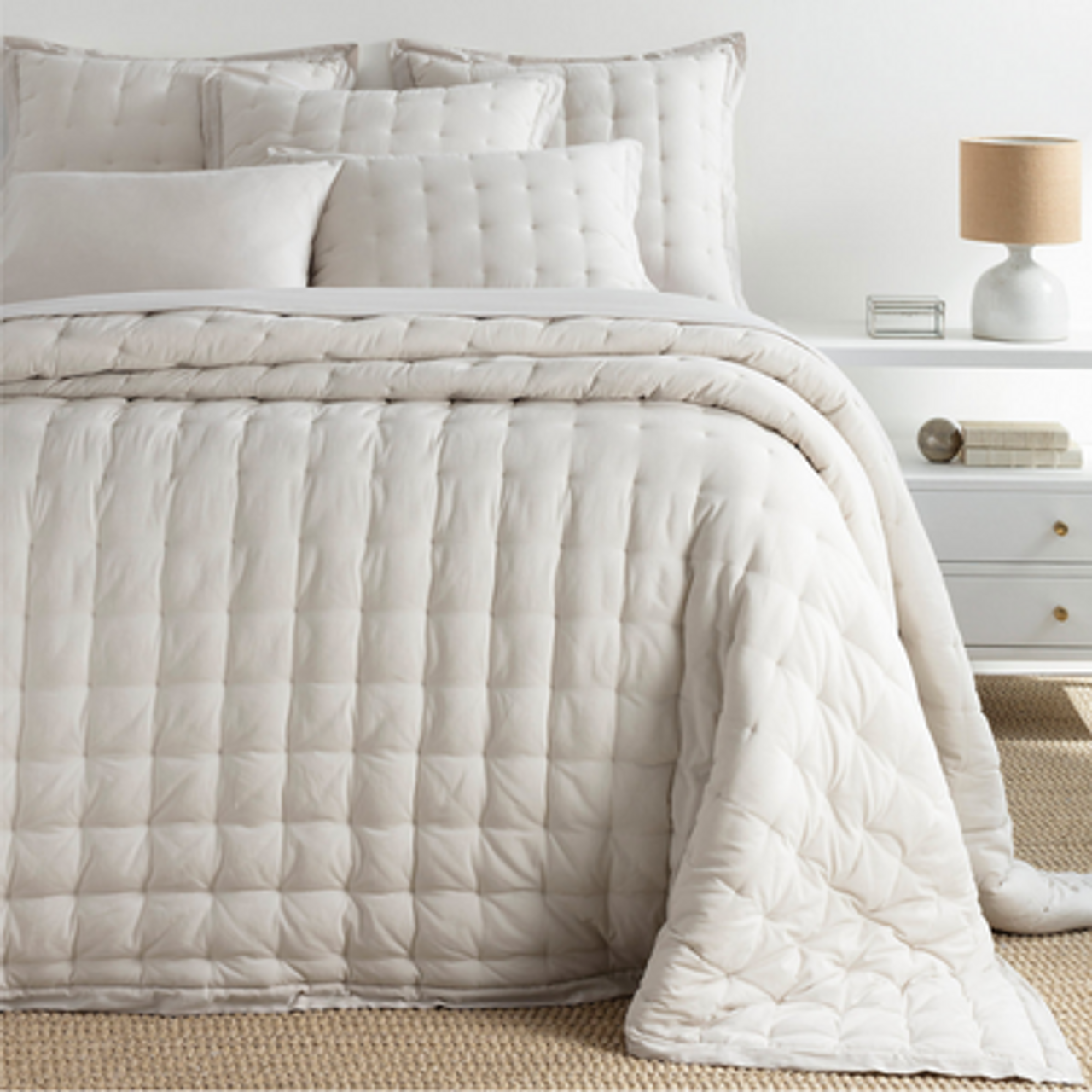 Bringing beachy style into your bedroom can evoke emotions and mood, such as bliss, comfort, and warmth. Whether you land on a palette of bright colors or prefer a soothing scheme of neutrals, remember to pick colors that will bring a smile to your face each time you retreat to your special space. Read more at our blog post on Coastal Bedding Clever Color Combinations.
#5 - Wall Art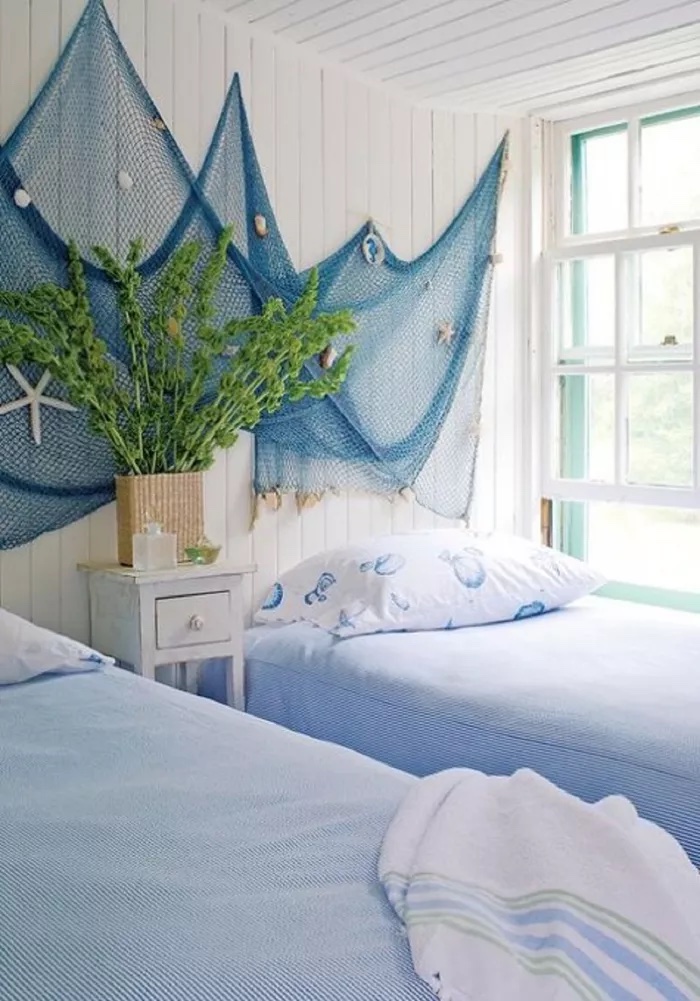 Feel closer to the beach and holidays more than ever with a dash of cool and curated coastal decor for your home. With just the right stylish beach decor items, you can bring the beach right into your home. We love the idea of using a fishing net as wall decor to give the feeling of the waves that kiss the beach. Consider adding some shells to the net for added pizzazz!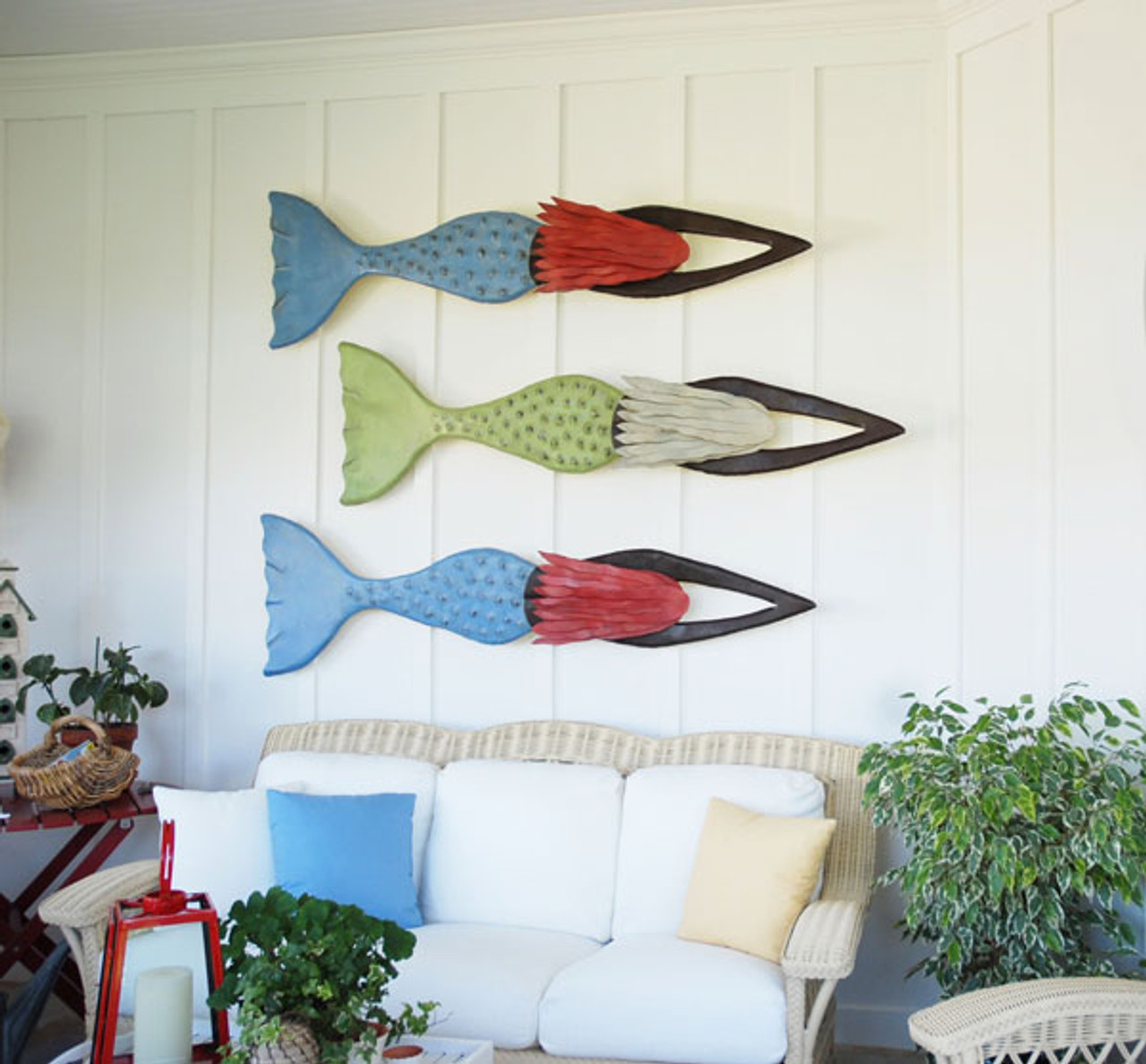 These mermaid sculptures are all original and unique! Available in three sizes, each sculpture is carefully oxidized, hand-forged, welded and shaped using traditional blacksmithing and self-taught methods often using handcrafted tools.
Have we inspired you to redo your bedroom? You'll find everything you need and more at your coastal home decor HQ, Cottage & Bungalow!