The benefits of soaking up the beauty and tranquility of your own backyard are endless. From saving money to minimizing our impact on the planet, there's something soothing about an at-home staycation during stressful times. That's why we're sharing some backyard beach landscape ideas to help you to create a space you'll love relaxing in, enjoy looking at, and best of all, will bring a deep sense of happiness.
Here are 10 ideas we've curated from Pinterest to help get you going.
Backyard Beach Landscape Design Ideas to Love
Can't get to the beach? Bring the beach to you!
1. Bucket of Sand & Shells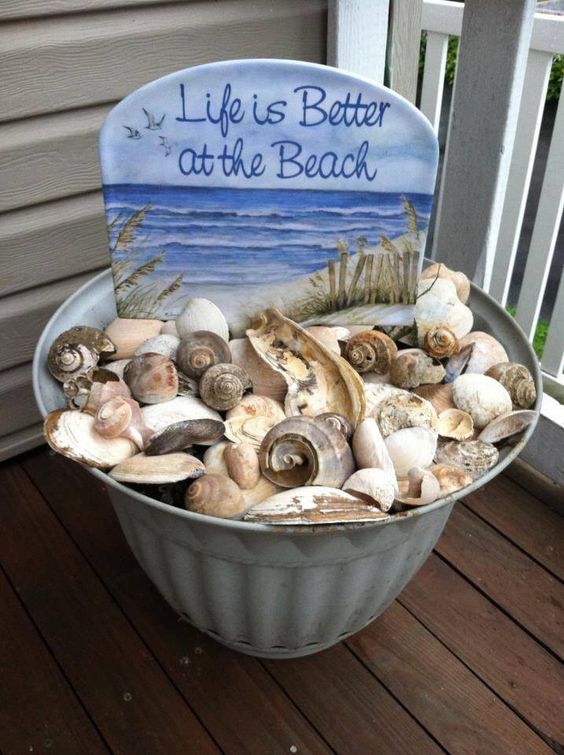 This is about the simplest idea of all! Simply grab a pail and fill it with your favorite beachy things, like sand and shells. Add a cute quote and you'll be ready to set the stage for your backyard or patio guests.
2. Boat Dock Border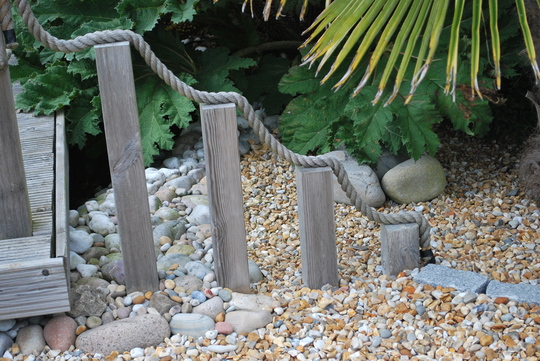 A nautical touch on your landscape edging is to add this combination of wood and rope. Super fun!
3. Chalkboard Painted Surfboard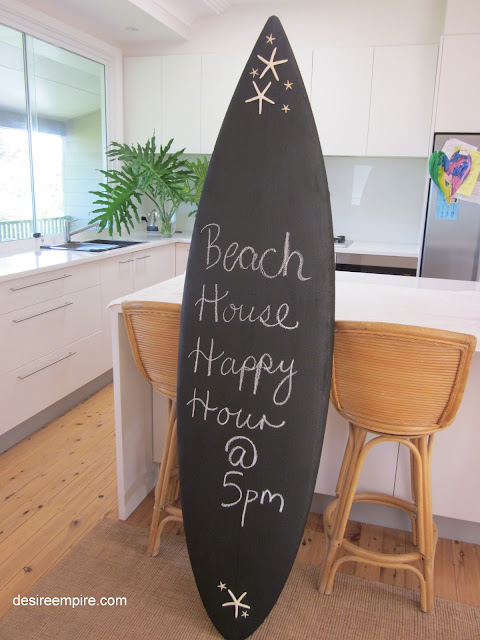 Chalkboard paint makes everything cute! Add it to an old surfboard for a beach feel. The great thing about chalkboard paint is that it can be added to just about anything. Glue on some shells or stars, and you'll have a nice welcome piece to add to your backyard beach landscape design!
4. Footprints in the Sand Mosaic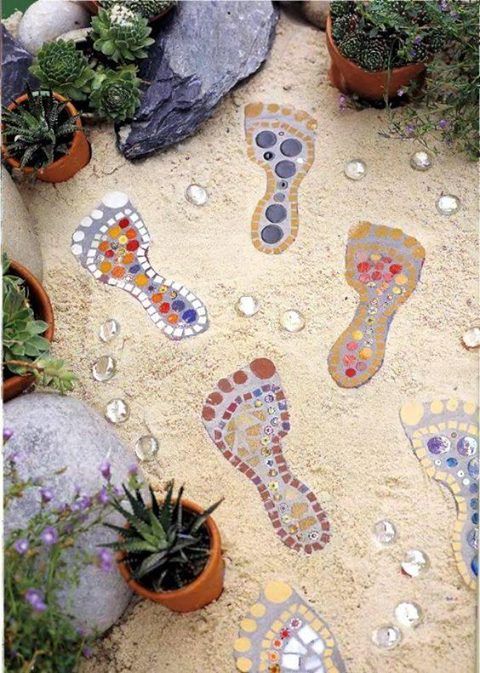 What a creative DIY idea to do with the family. Head out to your local craft store to get the garden stone kits, or do it yourself with a little cement mix, glass and rocks. It will really bring that corner in your backyard alive.
5. Nautical Gate Door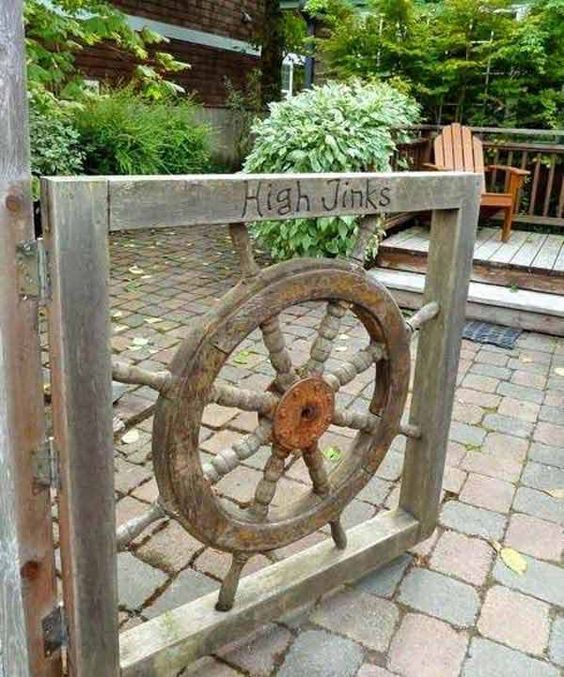 It may not really be able to control the rudder, but it'll certainly add nautical flair to the entry to your backyard.
6. Boat Flower Planter
That old row boat have a few holes? No problem! They'll be perfect for draining extra water with your new boat flower planter.
7. Whimsical Bench
Nothing adds a touch of whimsy like an oversized butterfly bench, an absolute show-stopper.
8. Fire-pit for the Win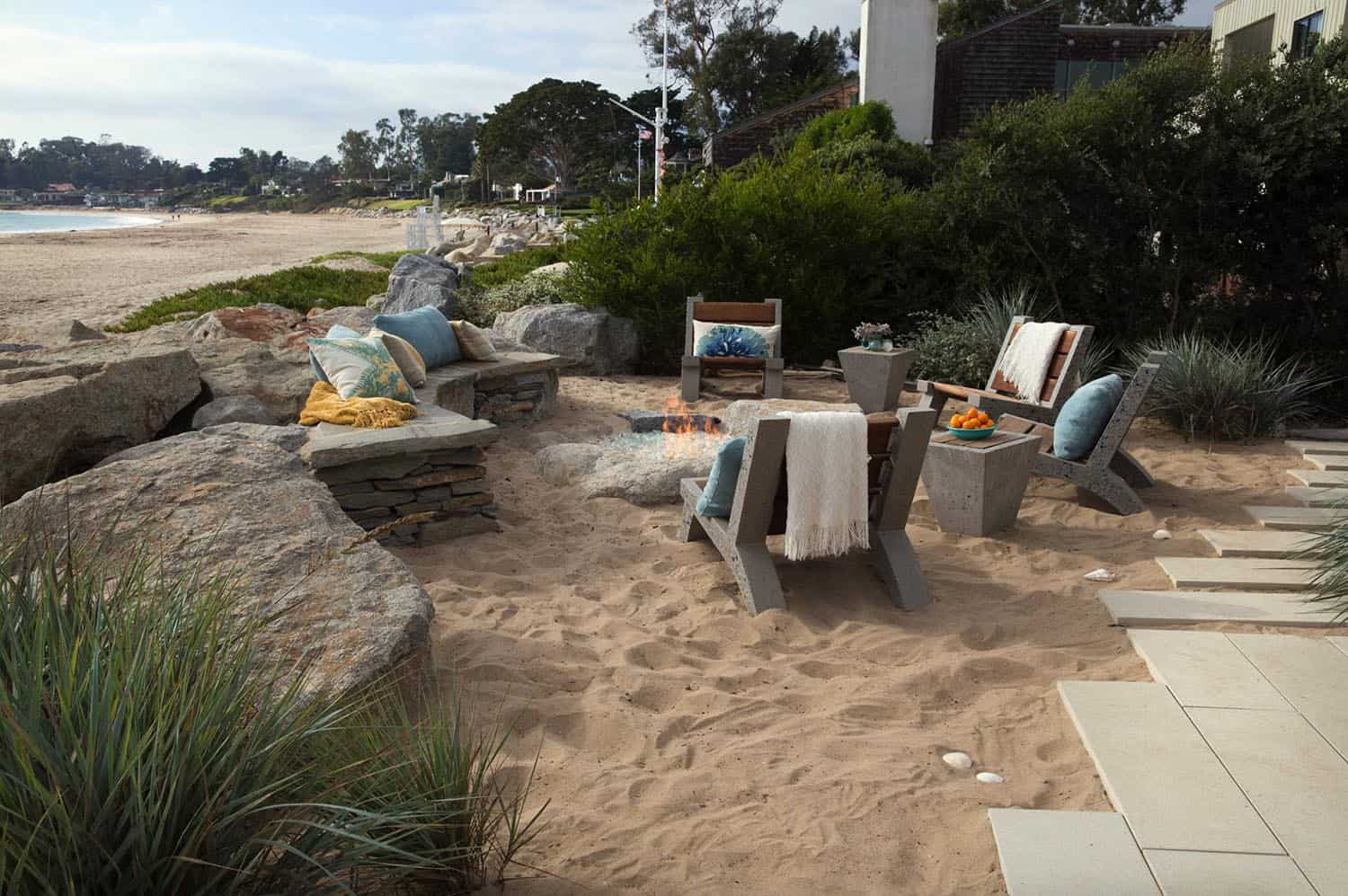 Warm up on cool evenings with a portable fire pit that's placed inside a cozy beach-like area in your back yard.
9. Coastal Outdoor Pillows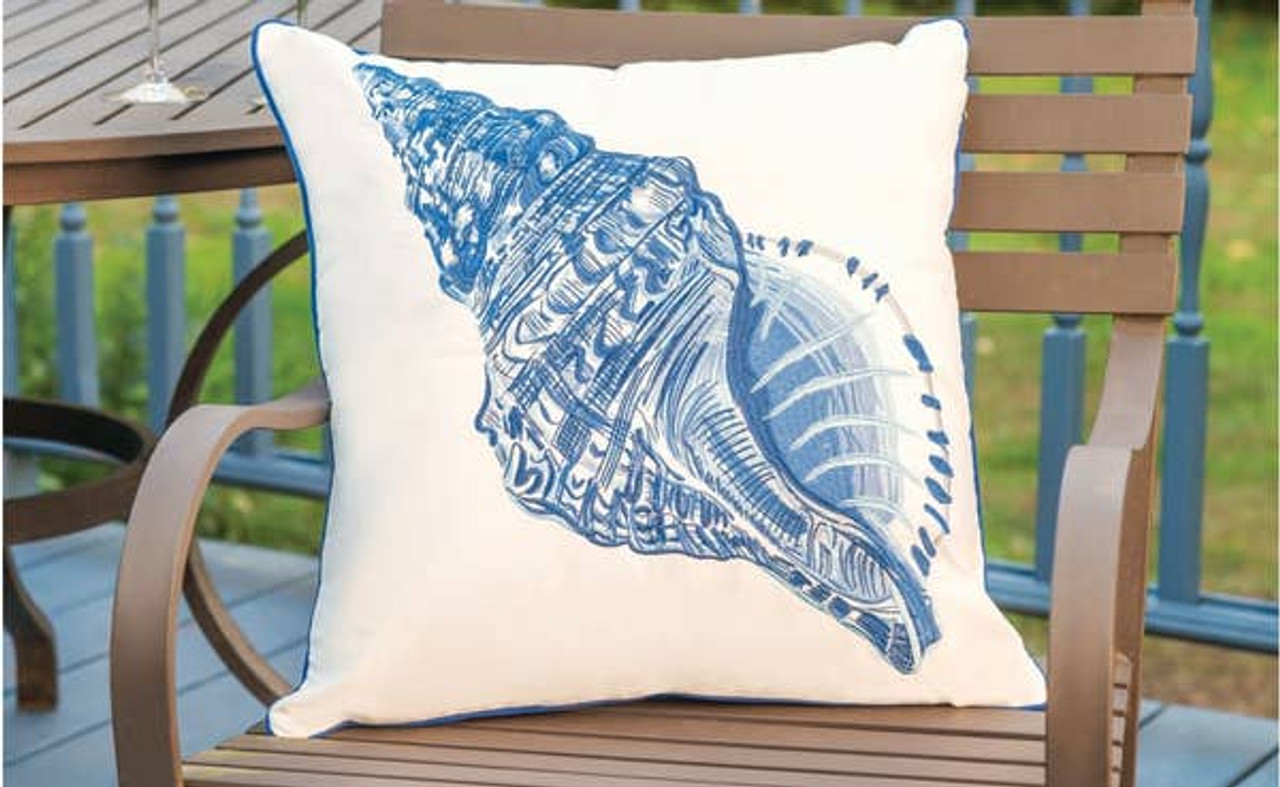 Outdoor beach pillows can really brighten up your backyard beach landscape. Like popular beach quotes and colorful critters. So fun!
10. Garden Stakes